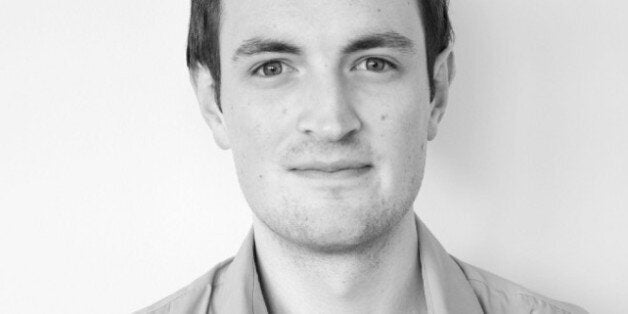 James Hind, 27, decided to go into business after seeing how hard it was for people to choose the right car, unless they were total petrolheads or avid Top Gear viewers.
After studying finance at the University of Nottingham, Hind found he was put off from working in the City after just two months of trying it out. And so he teamed up with his fellow graduates Alexandra Margolis and David Santoro on his project of making a website to help people choose their car, in what came to be called Carwow.
Hind has managed to raise over £5 million in funding for the website, an initial £1.3 million in funding last February, followed by a further £4.6 million in December, attracting investors like Balderton Capital, who have backed names like Betfair and LoveFilm.
HuffPostUK caught up with Hind to find out how he got into business and where he is planning to take Carwow.
What was the idea behind Carwow?
We launched the business initially as a car review aggregator, to help people choose which new car they should buy. Immediately after launching, we got a lot of interest from our competitors and large media companies, who were keen on partnerships and investment. We gratefully declined and grew visitors to the site, but soon realised that, although we were helping solve a problem, choosing which car to buy is complicated and buying a brand new car is a much bigger problem to solve.
After doing lots of market research, speaking to car buyers and dealers, we understood how the industry works and where the pain points were.
Consumers want a convenient way to compare dealers' prices on new cars, the quality of service they'll get and a hassle-free buying experience. The only way to compare before carwow was to spend hours travelling round multiple dealers.
Dealers want a source of very high quality leads to help to hit the tough volume targets that are set by the car manufacturers, and we have been able to provide that.
How did you first get it set up?
My savings were used for the initial cash injection to the business, all the money went on getting an agency to build the first version of the website. That was all the money that was put into the business, my co-founders David and Alexandra worked during this period, while I was living at my parents keeping personal costs as low as possible!
We only raised our first round of funding in May 2013, £250k from a collection of amazing angel investors.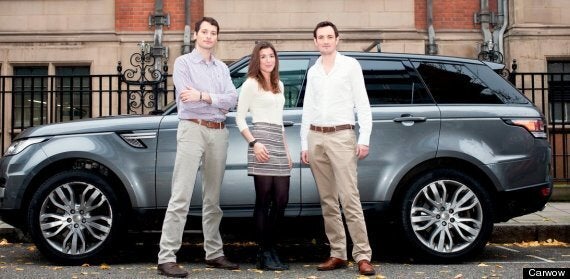 Hind with his Carwow co-founders
Who are your entrepreneurial inspirations?
Zoopla are a huge inspiration. Slightly biased now, as we have a few angel investors who were behind them, but the reason we reached out to those angels in the first place was because of that.
They've grown extremely quickly; from idea to IPO at a billion dollar valuation in only 6 years is an incredible achievement. Not only that, but from day one they went head to head with an established competitor and managed to grow through outstanding execution.
What are you planning to do with your latest £4.6 million in funding?
Much of the funding will go on growing the team. We're only 20 people at the moment and want to grow our sales, product and marketing teams to help us grow market share in the new car sector, which is our core market. We'll also start testing above the line advertising campaigns, likely to be on radio and TV, and push harder on digital marketing spend.
Complementary markets, such as vans and used cars are on the radar for 2015, as well as looking into expansion into European new car markets.
What's your ultimate ambition for the business?
For carwow to become the default place to buy a car, for both new and used cars. It's an enormous market and buying a car is a painful process so we want to make it as easy as possible. We're driven to build a big business here, so aren't looking to cash out early for a low acquisition.
And your ambition personally?
I aspire to build a passionate team that enjoys the journey. It doesn't feel like work when everyone around you is working hard but still having fun.