NEW YORK -- This is gentle Jesus meek and mild, a (fictional) Zen hippy type that had some chilled out things to say about peace and nonviolence.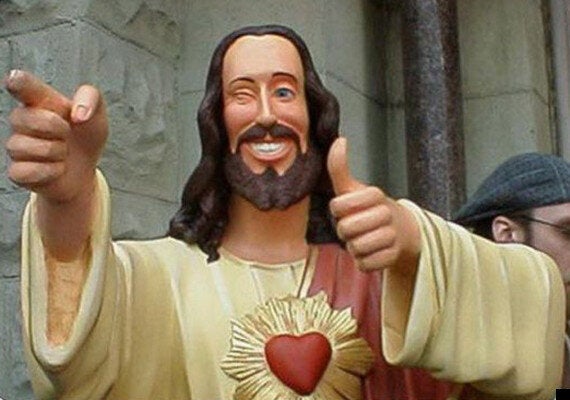 If anyone strikes you on the right cheek, turn the other also. (Matthew 5:39)
Love your enemies and pray for those who persecute you. (Matthew 5:44)
What I command you is to love one another. (John 15:12)
This is Eric Dammann, a (real) pastor of the Bible Baptist Church in Hasbrouck Heights, New Jersey, who thinks the best way to spread Jesus's message of love is by punching kids.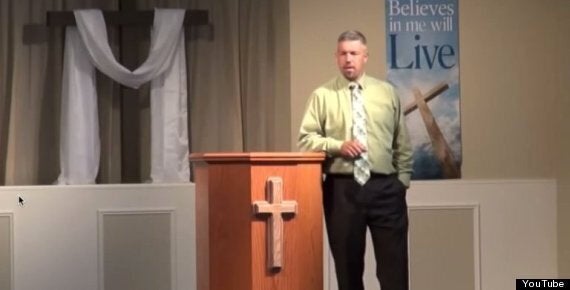 In the video (below) Dammann tells an anecdote about a "smart-aleck" child at a youth group who didn't take "God seriously".
As such, the pastor decided to punch him in the chest to put the fear of God in him.
"I walked over to him and I went, 'BAM!' I punched him in the chest, as hard as I... I crumpled the kid… I leaned over and I said, 'Ben, when are you gonna stop playing games with God?' I led that man to the Lord right there. There's times that that might be needed."
Perhaps Dammann should flick through his Bible (if he owns one), and read Mathew 18:10: "See that you never despise any of these little ones, for I tell you that their angels in heaven are continually in the presence of my Father."