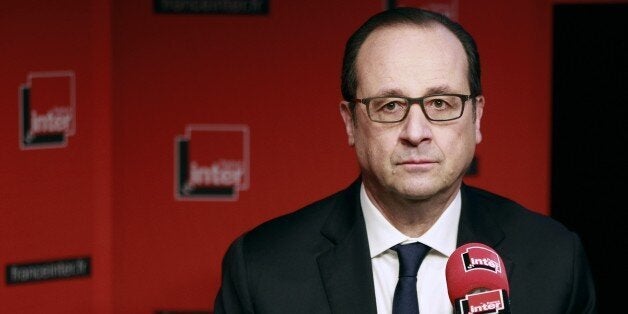 François Hollande has urged Western leaders to ease sanctions on Russia should progress be made during negotiations in Kazakhstan later this month. The French president added that his Russian counterpart, Vladimir Putin, "does not want to annex eastern Ukraine – he told me that".
Sanctions were imposed on Russia by the US, the EU and Canada following Moscow's annexation of Crimea early last year. Moscow has also been accused of stoking unrest in eastern Ukraine, though Putin denies Russian involvement in the conflict.
Speaking to France Inter Radio on Monday, Hollande said: "The sanctions must be lifted if there is progress. If there is no progress the sanctions will stay in place."
He added: "I am going to Astana on January 15 on one condition, that there be fresh progress. And I think there will be. If it is to meet and talk without making headway, it is not worth it."
The French leader said Moscow had no intention of annexing eastern Ukraine, but warned that Putin does want to "remain influential".
The president told journalists in Paris: "What he wants is for Ukraine not to fall into the NATO camp," adding that the West wants Putin to respect the territorial integrity of Ukraine and stop supporting the separatists.
Hollande's overtures towards the easing of strictures echoed other western leaders who have called for compromise over the sanctions that have hit Russian banks, the arms industry and the country's energy industry.
In Germany, Vice Chancellor Sigmar Gabriel warned that some European forces want to push Russia into collapse, which would lead to "conflagration" of the crisis.