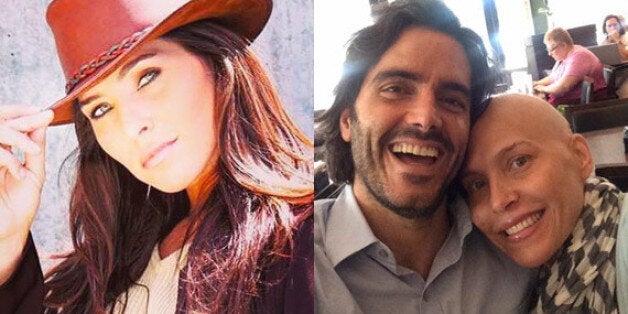 A popular Argentinian actress suffering from breast cancer is refusing to let her illness or chemotherapy treatment get her down.
Lorena Meritano is determined to fight back and is inspiring well wishers across the globe by posting uplifting selfies to Twitter.
The 44-year-old, who was diagnosed with breast cancer in May, is known for her long brunette hair - but we're sure you'll agree that she looks just as beautiful with no hair.
"New challenge. Goodbye hair, smiling and continue and learning from the hand of love. I will not weaken, after all, faith and love remain," she wrote on Twitter.
The actress, who poses in most photos with her husband Ernesto Calzadilla and their pet Yorkshire terrier, has now completed her treatment and her cancer battle is reportedly over.