The actor is currently incurring the nation's wrath as cunning Joe Miller, causing havoc by changing his plea to 'Not Guilty' following the murder of Danny Latimer, but it turns out Matthew's dream role is actually back in Wales. He tells HuffPostUK:
"How does it get better than this? The new Welsh Doctor Who. They've been filming in Cardiff long enough."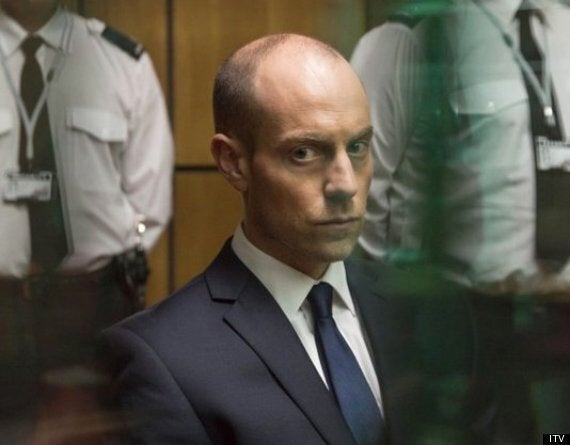 Joe Miller's change of plea has caught the Broadchurch community, and viewers, on the hop
It's clear the actor's enjoying himself at the moment, however, revelling in the central role of villain int the country's most discussed TV drama. There was only one downside to filming - the disguise he had to don between home and set, in order to keep the secret of Joe Miller's continuing role from viewers for as long as possible…
"It was putting on a wig and glasses and hooded top, from caravan to car, from car to location," remembers Matthew. "And it was only a tiny distance, which made it seem all the sillier. The hair was like a greasier version of Garth in 'Wayne's World'. Not what I'd opt for."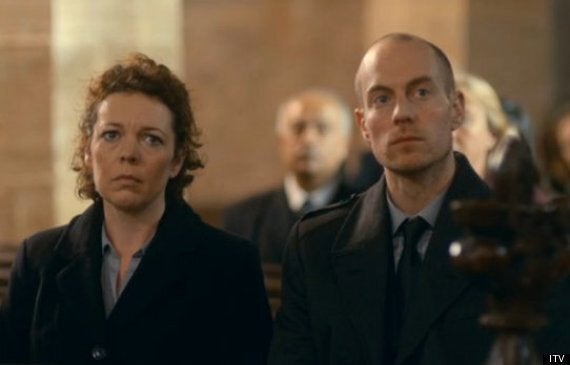 Joe Miller's arrest has devastated his wife DS Ellie Miller (Olivia Colman)
But he was ready for anything after writer Chris Chibnall phoned him half-way through filming the first series, and broke the news of the identity of the culprit. As Matthew tells it, the show's writer caught him completely on the hop...
"He phoned three weeks before the end of shooting. The conversation was perfectly innocuous… 'How's it going? Everything all right? It's you.' Bang, just like that.
"But it was a good conversation. I liked that conversation."
Of course, Matthew, following Mr Chibnall's instructions to the letter, is unable to tell me anything at all about the continuing narrative of the hit series, but he admits he's ready to do anything for the writer who has given him such a meaty role.
"What happens now is, we watch. You can never second-guess ratings. I wouldn't like to speculate if there will be a third series.
"But if Chris can find a way of putting me in anything again, then I'm there."
'Broadchurch' Series 2 continues on ITV on Monday evenings, at 9pm. Pictures below...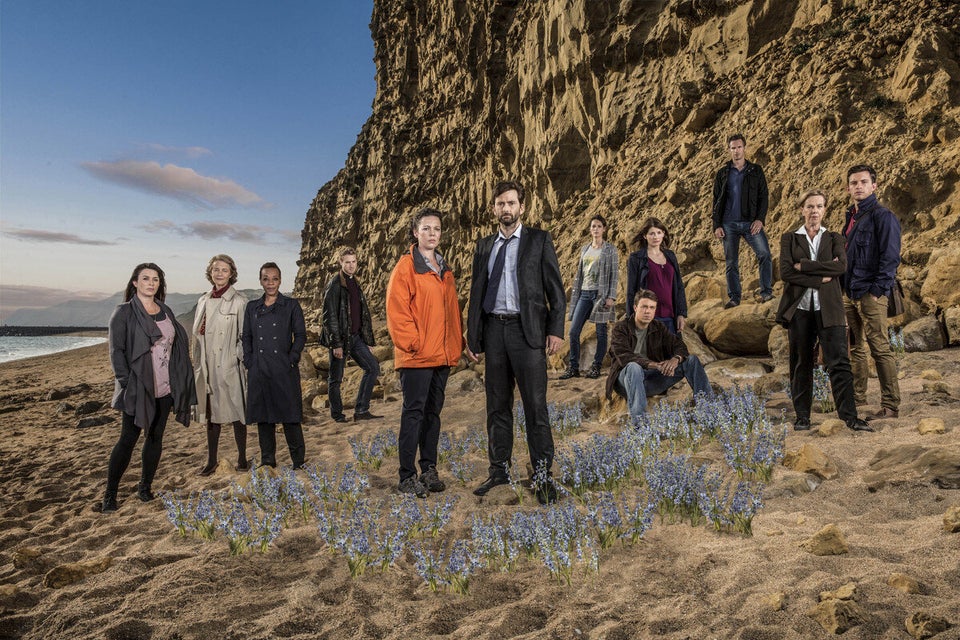 Broadchurch Series 2
Related