Naturists believe the human body was not designed to be wrapped up in clothes - they live their lives in the nude, and more often than not, the rest of the UK population lets them get on with it.
So it's not surprising that some naturists don't want to spend the most important day of their lives - their wedding day - in a big white dress or uncomfortable suit.
A paper published yesterday by Justice Secretary Chris Grayling confirmed that British Naturism - an organisation aiming to combat prejudice against outdoor nudism - is among those supporting a review of wedding laws in the UK.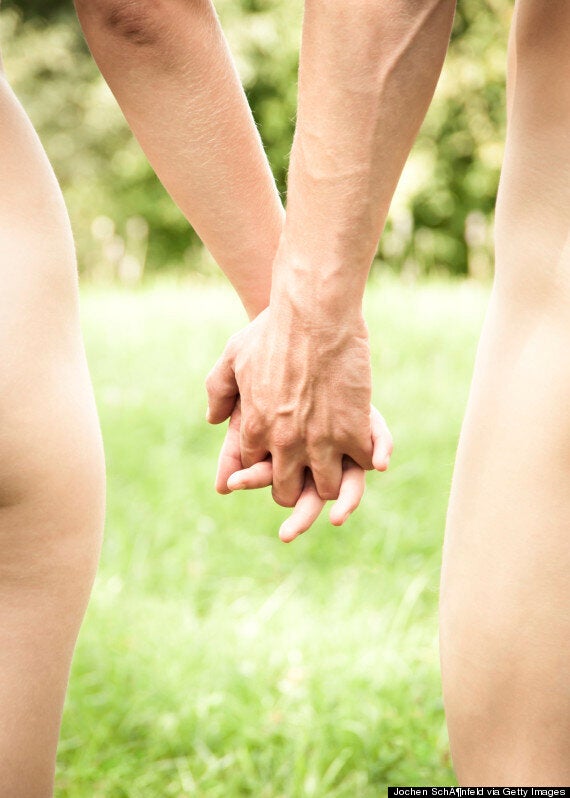 In 2013, the legislation that made gay marriage legal in the UK promised to look at how weddings are conducted across the country in general.
This week ministers will start the wedding laws review, which will look at issues such as where a wedding can take place and who can oversee a ceremony.
Under current laws, couples can only tie the knot in churches, a registry office or other "approved premises".
The new review will consider whether weddings may be conducted by non-religious organisations - such as naturists.
It will also discuss whether to allow weddings in the open air or in people's homes and gardens.
Currently, weddings at home are usually only approved if a person is seriously ill or housebound.
Harry Benson of the Marriage Foundation told the MailOnline: "I have no objection to people getting married jumping out of an aeroplane or on a beach as long as they mean it and the marriage is properly registered.
"But some of these ideas are just silly. I hope there will be guidance for the best man at a nude wedding on where to keep the ring."
But speaking to HuffPost UK Lifestyle, George Watts, a.k.a. The Wedding Fairy, said he supports the idea of naturist weddings.
"Ultimately the wedding is about you as a couple and should reflect your interests and passions. Family and friends should support you in that and if that means ditching the dress and saying 'I do' in the nude so be it," he said.
"For dedicated naturalists this is of course a way of life and therefore you shouldn't be afraid of reflecting this and integrating a spot of nakedness throughout the celebration.
"I suspect that if the laws do change, we could be seeing a lot more butlers in the buff - quite literally."
For anyone pondering a naturist wedding in the future, Watts suggested using wedding invites to set the scene, so that guests are not getting any surprises on the day itself.
"Who knows they may want to join you," he said. "But I wouldn't alienate friends and family by making it compulsory."
As far as we're concerned, if two people that love each other want to make a public commitment, who cares what they're wearing or where they do it.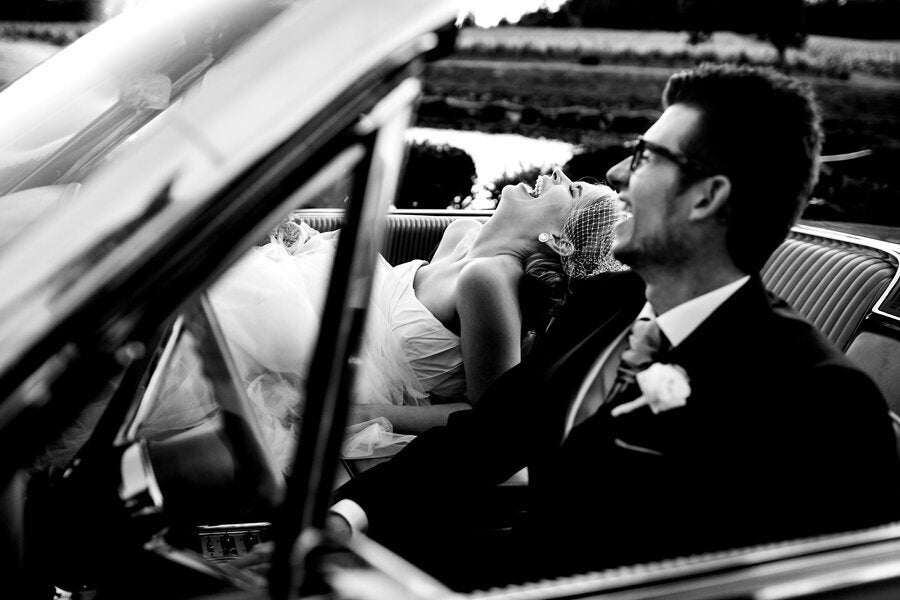 Best Wedding Photos of 2014
Related