This is Cosmopolitan's limited edition February cover that has been distributed when The Henry Jackson Society held an event in Parliament to launch their Honour Killings in the UK report. Could they have chosen a more powerful image? No.
And powerful is what's needed.
Unsettling, disquieting - it is hard to look at the picture of this woman in despair, distress, pressing her fingers against the bag in a fight for her life. Yet honour-based violence is the reality for a disturbingly large number of women. According to Cosmo, it's 5,000 a year.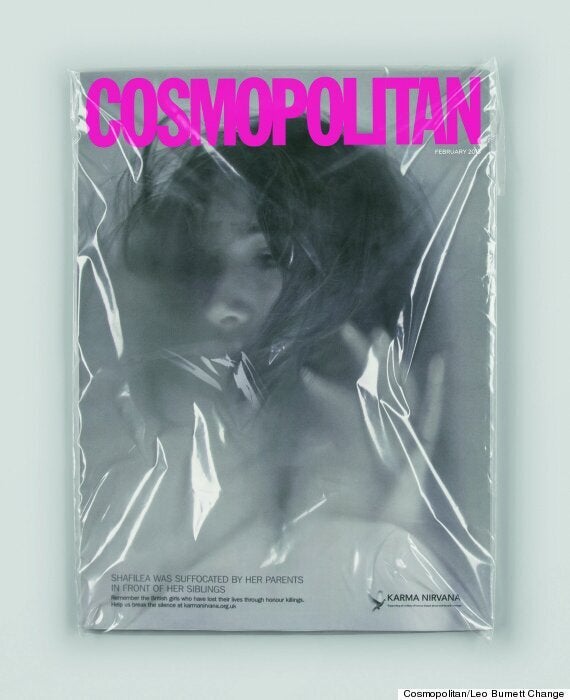 The magazine, in partnership with Karma Nirvana, the UK charity which supports victims of honour crimes and forced marriages, also got permission to hold a memorial day on 14 July to remember victims of honour killings. In order to do so, they got 115,000 signatures on a Change.org petition and had the support of the three main political parties.
The day is not insignificant - it is the birthday of Shafilea Ahmed who sadly lost her life in 2003. It wasn't an accident or an illness - after suffering years of honour-based violence, including an attempted forced marriage, Shafilea's parents suffocated her to death in front of her siblings.
Jasvinder Sanghera CBE, survivor of forced marriage and founder and Chief Executive of Karma Nirvana, hopes the memorial day will encourage victims of honour-based violence to speak out:
"Girls and women can be murdered for the most basic freedoms – the right to education, independence or wanting to choose their partner. A day of memory will honour these women and dishonour the crime. It will also raise awareness so anyone can spot this abuse and potentially save someone's life."
Nick Clegg, Deputy Prime Minister also supported the campaign. "Cosmo and Karma Nirvana deserve huge credit for shining a light on this issue to help give people on the frontline, from teachers to healthcare workers, the confidence to speak out where they suspect abuse is happening and give these women a voice."
Speaking about why they chose this issue, Louise Court, Editor-in-Chief, Cosmopolitan said: "We launched our Britain's Lost Women campaign to break the silence and raise much-needed awareness of the cruelty that is taking place behind closed doors."
No doubt this will go some way towards giving them that voice.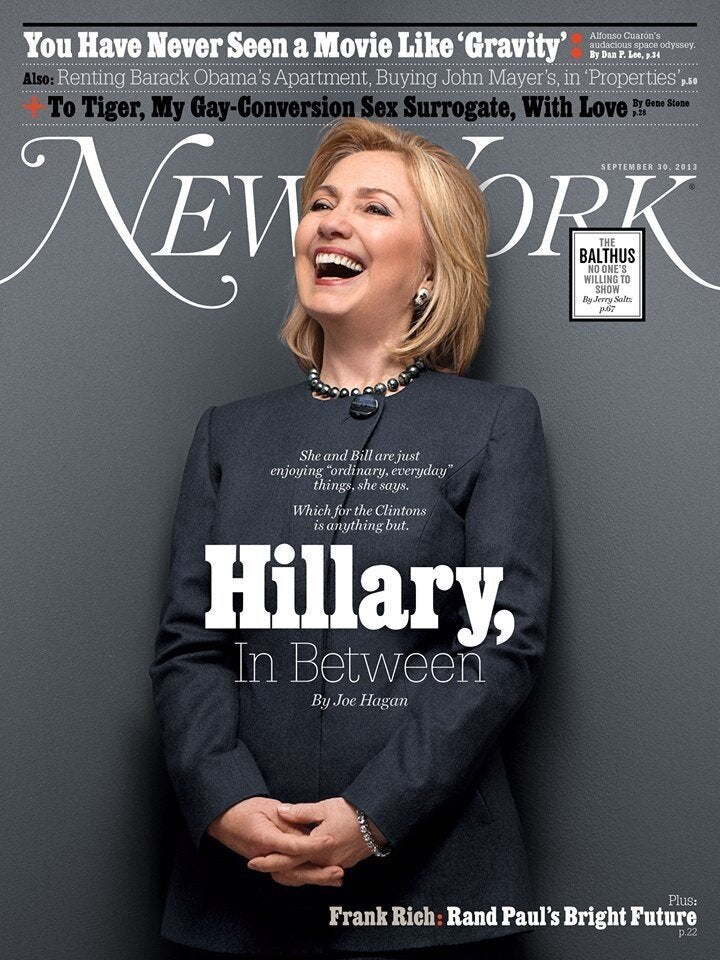 Magazine Covers Of Powerful Women
Related