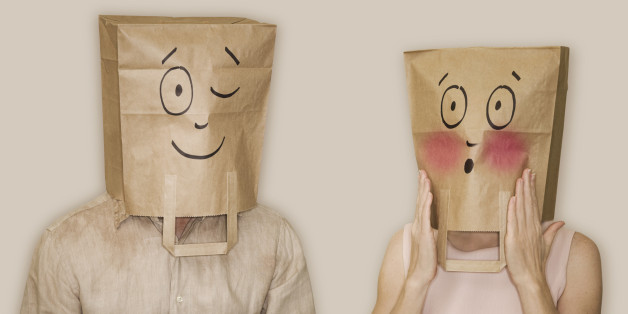 Andrew Bret Wallis via Getty Images
Another day, another hashtag trending on Twitter. And this time it's about dates - or how to ruin a date in just five words.
Now we've been on our fair share of awkward dates, but these tweets really take the biscuit.
Enjoy (and try not to cringe too hard).
"They're real? Can I touch?" #FiveWordsToRuinADate

— D (ShutterMakhi) (@MumbaiKiChokri) January 14, 2015
"Well, I'm still technically married." #FiveWordsToRuinADate

— David Pittman (@dphrygian) January 14, 2015
So what's tonights safe word? #FiveWordsToRuinADate

— Mikey Piff (@MikeyPiff) January 14, 2015
I don't really like cats. #FiveWordsToRuinADate

— Space Cats (@ItsSpaceCats) January 14, 2015
My ankle bracelet? It's electronic. #FiveWordsToRuinADate

— Ed Morrissey (@EdMorrissey) January 14, 2015
I'm a Belieber, are you?

January 14, 2015
Lighten up, it's a joke.

January 14, 2015
I think my water broke #FiveWordsToRuinADate

— Katie Jacobs Stanton (@KatieS) January 14, 2015
"Why 'feminist' instead of 'humanist?'" #FiveWordsToRuinADate

— jamilah (@JamilahLemieux) January 14, 2015
Let's use my selfie stick #FiveWordsToRuinADate

— Meredith Frost (@MeredithFrost) January 14, 2015
I heard it on FoxNews. #FiveWordsToRuinADate

— Laila Lalami (@LailaLalami) January 14, 2015
#FiveWordsToRuinADate It's not smoke it's vapor

— dan mentos (@DanMentos) January 14, 2015
"Man, I'm not homophobic, but..." #FiveWordsToRuinADate

— jamilah (@JamilahLemieux) January 14, 2015
I can burp the alphabet. #FiveWordsToRuinADate

— Lord RLS (@Lord_RLS) January 13, 2015