Jodie Marsh has taken to Facebook to share photos of two men who she claims burgled her house.
The glamour model-turned-bodybuilder posted the CCTV stills on Wednesday, with an accompanying message stating that she had been burgled.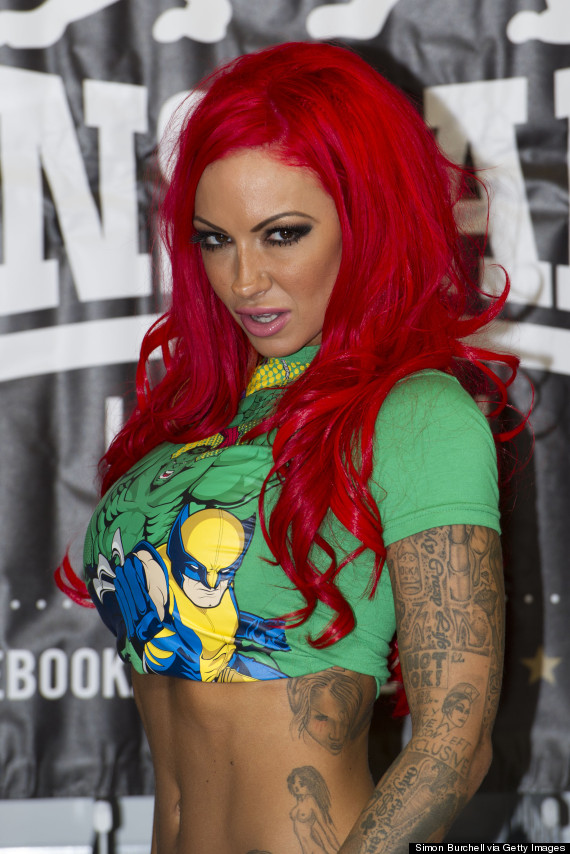 Jodie Marsh
Jodie wrote: "These two guys broke into my house at 3.55am this morning. Essex police are useless and can't help me so I'm begging you, actually BEGGING you to share this so that someone might recognise them.
"Someone must recognise the horrendous jacket with the shoulder tags of the man on the left??!!! They are both white, around 6ft tall, both look as if they have big noses and are wearing hoods. If anyone has any information please call essex police (even though they are useless). Thank you so much in advance. I really want to catch these scumbags x."
Jodie recently returned from Barbados, where she spent the first few days of the new year sunning herself, and taking plenty of selfies.
Jodie wasn't the only star to jet off to sunnier climes this winter, as stars including Simon Cowell and his partner Lauren Silverman enjoyed a few weeks in the sun over the Christmas period.
Now that she's back in Blighty, it seems Jodie may be plotting a move into politics, as she's previously revealed that she'd love to be an MP.
"It hadn't been something I'd ever really considered but it's definitely something I'm looking at and interested in," she stated.
LIKE US ON FACEBOOK | FOLLOW US ON TWITTER