Writer Richard Curtis and director Stephen Daldry have combined their talents for 'Trash' - a feel-good tale based on the story of what happens when a group of trash-picking boys in Rio's slums refuse to let corrupt, corporate powers step all over them.
Watch our Exclusive Clip above - Rooney Mara as Olivia doing her best to help this unexpected arrival
When this bright-eyed pair find a wallet in amongst the daily detritus of their local dump, little do they imagine that their lives are about to change forever. But when the local police show up, offering a handsome reward for the wallet's return, the boys, Rafael (Rickson Tevez) and Gardo (Luis Eduardo), realise that what they've found must be important. Teaming up with their friend Rato (Gabriel Weinstein), the trio begins an extraordinary adventure as they try to hang onto the wallet, evade the police, and uncover the secrets it contains.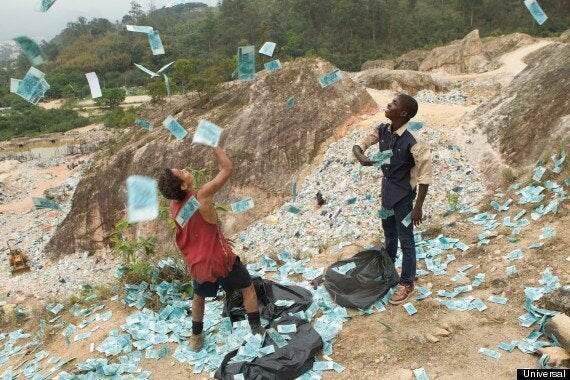 Could these boys' lives be about to change forever?
Along the way, the boys will have to figure out friend from foe, as they piece together the story of the wallet's owner José angelo (Wagner Moura) and realise they can't trust the police, led by the dangerous Frederico (Selton Mello). But a pair of American missionaries working in their favela – the disillusioned Father Julliard (Martin Sheen) and his young assistant Olivia (Rooney Mara) – might just have the power to knock on the right doors.
'Trash' is in UK cinemas from 30 January 2015. Watch the trailer below...
Related