The 19-day-climb was so grueling they had to stop for days midway to allow the skin on their hands to heal after being torn to shreds by the rock.
At 914m high, El Capitan is legendary in the climbing world for its incredibly smooth granite surface, which makes it exceptionally difficult to ascend.
Caldweel and Jorgeson relied on gripping tiny bumps and grooves to haul themselves up.
Jorgeson's father, Kevin, told of how his son had dreamed of making the climb since he was a boy.
He added: "He climbed everything he could think of. It made us nervous early on as parents, but we got used to it.
The climb nearly broke both men. Jorgensen fell 11 times during a week-long effort to complete one especially difficult section of the route, according to The Associated Press.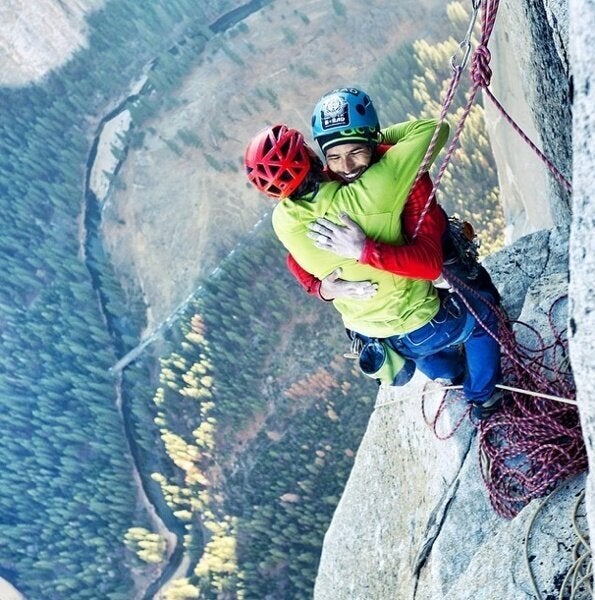 Two climbers reach the top of El Capitan