An Irish satirical newspaper has photoshopped all male world leaders out of the iconic Paris March photo, leaving just three women leaders in the shot.
The image, doctored by Waterford Whisperers News under the guise of a 'feminist newspaper', shows German Chancellor Angela Merkel, Paris Mayor Anne Hidalgo and EU foreign affairs and security chief Frederica Mogherini standing alone in a near-empty street.
The picture was created in response to a controversial decision by HaMevaser, an Israeli ultra-Orthodox newspaper, to remove female leaders from the image as they took part in the solidarity march for the victims of the Charlie Hebdo massacre and connected killings.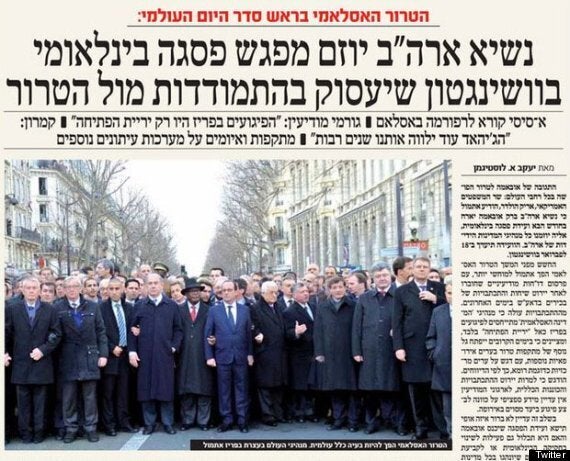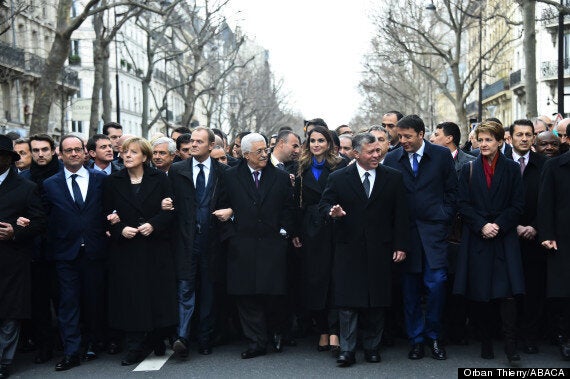 French President Francois Hollande, German Chancellor Angela Merkel and other world leaders march silently in Paris
And this isn't the first time HaMevaser has erased women from its pages. The newspaper doesn't ever show photographs of women and often it even refuses to print their names.
Similarly, it isn't the first time the internet has spoofed HaMevaser's image. Esther Werdiger, art director at Tablet Magazine, created the Million Merkel March. And we love it. Long live Merkel (& co).