For years we've watched as interviewers on the red carpet shroud actors in well thought out, intelligent questions about their careers and interests. Meanwhile, actresses are paraded as just another famous body wearing a (probably very expensive) frock.
This consistent - and completely blatant - issue of sexism on the red carpet highlights exactly why there's such a need for the #AskHerMore campaign - a feminist project encouraging journalists to engage with famous women in a way that is more than just "who are you wearing?" or "what's your diet plan?".
There are hundreds of examples of sexism in the film industry (and specifically on the red carpet) which we could list. But these are the ones that really made our blood boil...
While promoting the new Avengers film, Scarlett Johannson became enraged by shoddy (and completely sexist) interviewing on two occasions.
The first, after being asked how she got in shape for the role of Black Widow in the Avengers movie... "How come you get the really interesting, existential question?" she asks co-star Robert Downey Jnr. "And I get the, like, rabbit food question?"
The second bout of annoyance came after being asked by an interviewer whether she was "able to wear undergarments" under her Black Widow suit.
"What kind of an interview is this?!" she threw back. And can we blame her?
Meanwhile more recently at the Golden Globes, E! News panned the camera up Cate Blanchett's dress (and body). She immediately points at the camera asking: "Do you do that to the guys?"
It's events like this which perfectly summarise why there's such a need for the #AskHerMore campaign.
The video above, created by Upworthy, showcases why it's such an issue within the media.
We can't even begin to imagine how frustrating it must be as a talented and successful actress only to be reduced to an object, where your only interesting aspects are deemed to be dress-related, body-related or beauty-related. Yawn.
Amy Poelher, who co-hosted the Golden Globes alongside Tina Fey, used the Twitter page AmyPoehlerSmartGirls (@smrtgrls) to lead the #AskHerMore red carpet revolution during the awards.
The idea behind it being to prompt followers to tweet alternative questions to ask actresses rather than the usual nonsensical questions. And, of course, Twitter responded in the best kind of way...
While we're still some way off having total equality on the red carpet, the #AskHerMore campaign is a step in the right direction for women - especially those in the male-dominated film industry.
And with enough pressure, hopefully these "rabbit food" interviewers should have no choice but to take note.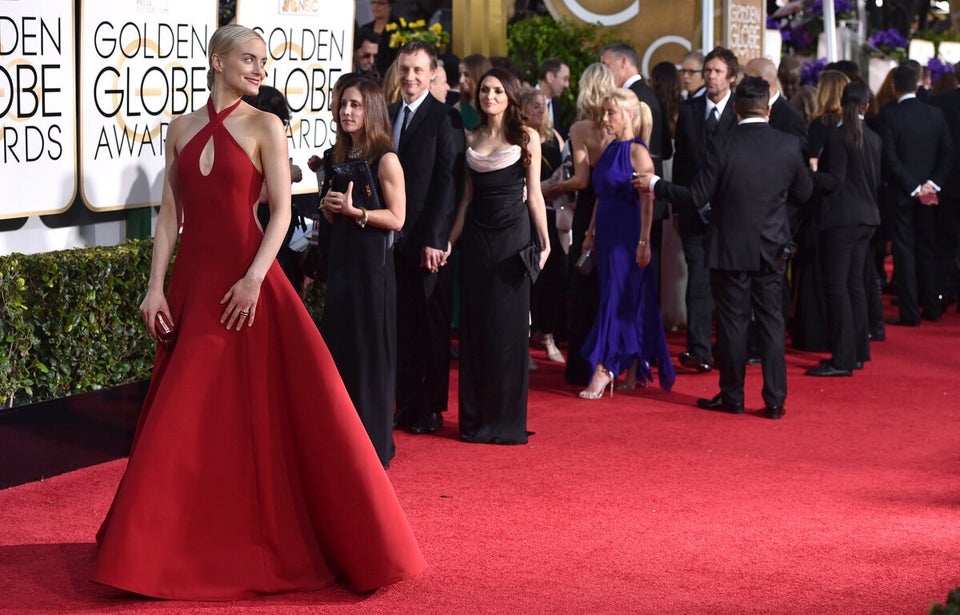 Golden Globes 2015 Red Carpet