A three-month-old baby abandoned in a box in western Russia has survived thanks to the actions of a stray cat.
The little boy had been dumped in a box close to an apartment block in Obninsk, where temperatures are currently hovering at a chilly 2℃.
Long-haired tabby cat Masha came across the child and climbed into the box with him, effectively keeping him and herself warm, RT reports.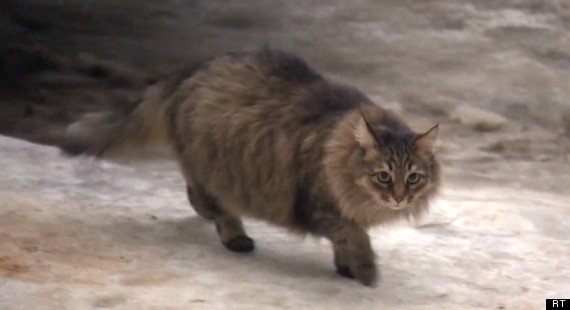 Masha to the rescue
Masha also began meowing loudly, eventually alerting local resident Irina Lavrova to both her and the baby's presence.
Lavrova told Ruptly video agency: "She had been keeping the baby warm for several hours and meowing to call for help."
SEE ALSO: Heroic Puppy Saves Karina Chikitova, 3, Lost In Siberian Forest For 11 Days
The authorities were called and the little boy was taken to a hospital in Obninsk where he was found to be in good health.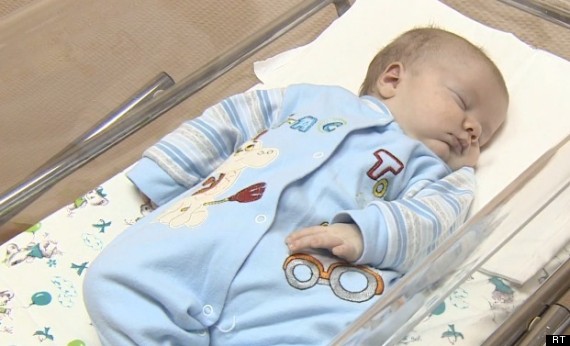 The little boy was found to be in good health
A hospital spokesman told Central European News: "The baby had only been outside for a few hours and thanks to Masha and the child's clothing, he was not damaged by the experience."
She added: "When an ambulance worker took the baby to bring him into the car, the cat followed him and pitifully meowed."
Masha is now being hailed as a hero, with Lavrova telling the agency: "Everyone in the block is very proud of her and we have all spoiled her rotten by giving her her favourite food."