Bradley Cooper made such an impression on the widow of the man he plays in 'American Sniper' that she "stumbled out of the cinema, crying" according to the film's writer.
She was saying, "I just spent two hours with my husband. He brought him back to life."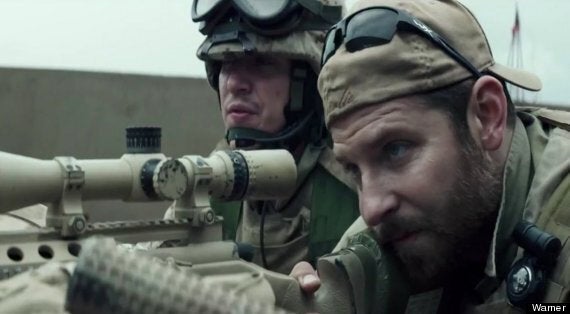 Bradley Cooper has been Oscar-nominated for his portrayal of late US Navy Seal Chris Kyle
Jason claims he is absolutely bewildered by the transformation of Bradley, also Oscar-nominated, into the burly soldier, credited with the most sniper kills in US military history.
"I knew Chris well enough, but his family obviously knew him better," he begins. "And I watched Bradley's body transform and his voice change, but it was the last 10 yards that I'm baffled by, his spiritual transformation. He somehow managed to embody Chris Kyle in a way I couldn't imagine. He did something spiritual in bringing this man to life."
The story of the film, nominated for six Oscars in total including that for Best Picture, is as extraordinary as its content. Just as Jason and Bradley Cooper, who also produced the film, were preparing to film the story of Chris Kyle, the former soldier's life came to an abrupt end in 2013, allegedly shot by a fellow veteran with PTSD whom he was trying to help.
For Jason, it meant spending a strange time of grief and recollection with Kyle's widow Taya.
"The reality is, if you want to know about a man, ask the wife," Jason says now. "I discovered the man he'd been before he went off to war, and the strain they went through when he got back, and how they eventually healed, the gentility of their courtship, and how much he sacrificed by going off to war. He hadn't been a hard, callous, unapologetic man, before war changed him."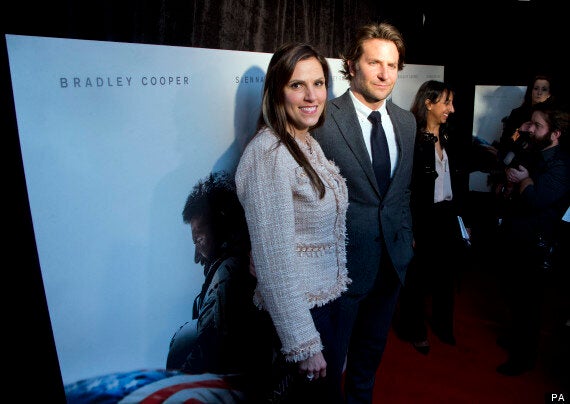 Bradley Cooper with Chris Kyle's widow Taya
With his premature passing, wasn't there a temptation to mythologise the fallen soldier? It's something Jason had to bear in mind, certainly…
"I realised I was talking to a widow, and in those moments of grief, there's a tendency to romanticise," he agrees. "I leaned away from that, just as I realised there's only so much you can paint of war for a cinema audience. True atrocity is unbearable to watch."
Jason had already spent over two years in touch with Chris Kyle, working out how best to tell his story, and he realises now that he only saw the true man very near the end.
"I sensed his psychological turmoil," he reports. "He wrote his book was he was just home from war, it was dictated from a barstool to a guy sitting across from him with a pen, and then somebody else came in and polished it. In my opinion, at that time, his boots were back in Texas, but he was still at war.
"Then, over the course of time, say two years to get the project on the rails, I noticed a thawing of this man, sinking into himself and finding his way home. It was hard for him to articulate, and it wasn't offered up willingly, but the laughs were coming more easily.
"There was a friendliness that began to come out. He had been callous from a decade of war, but I did come to love him. It wasn't until I began talking to his wife that I got the details of his healing that took place when he came home. They went through a ton of stuff. It was only two months prior to his death that she felt he was properly home, mentally and spiritually."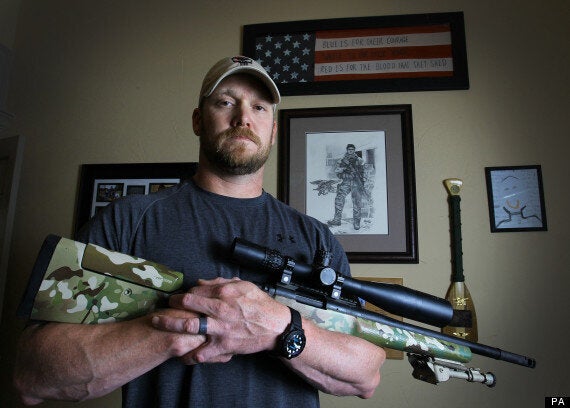 Chris Kyle had the record for the most kills in US military history
Despite the military subject of the film, which follows Kyle on his four deployments to Iraq, Jason is adamant that this isn't a political one…
"I think it depends on who you're talking to," he says, aware of the differing standpoints that remain to this day on the US involvement with Iraq.
"The socio-economic conditions of our country affect the awareness and understanding of the men who really sacrificed themselves.
"Many people in Los Angeles or on the east coast don't have a family member or friend in the military, but in different parts of the country, the military is the only recruiter. If there were a draft, we would have a different understanding of the war, and the men involved.
"They didn't choose this war. They chose to protect, to serve, but they didn't choose the war. It's important to separate our opinions about the war, I know everybody has a feeling about the war, but look at the choice Chris Kyle has to make, and try to imagine a choice like that.
"This is a film about a unique type of masculine male, who has a need to protect and need to be patriotic, right up to the end.
"That brand of male is necessary to protect the country, those men are necessary and has been necessary across history. When you have a government that uses them as they see fit, then it becomes political. It's the insertion of that character in the circumstances that creates the politics.
"The politics of that war were less interesting to me than examining the personal politics. We learn through the personal tales, not the philosophical discussion of why they went to war."
"I don't know if it's the desert or the scenery," he muses on the struggle of previous Iraq-based films to find an audience. "Lawrence of Arabia is a shining example of how this can work.
"'Hurt Locker' didn't connect, probably because there was no strong central narrative. Hopefully this one can."
So, if it's not political, and the uplifting ending once promised by Chris Kyle's story has been tragically removed, is there a message audiences can take away?
"It's the broader understanding of the sacrifices of these men, and hopefully an empathy for them," says Jason Hall. "I've had the privilege of servicemen and their brothers coming up to me after screenings with pictures of their relatives in uniform. They say, 'Now I understand.'
'American Sniper' is on now in UK cinemas. Watch the trailer below...