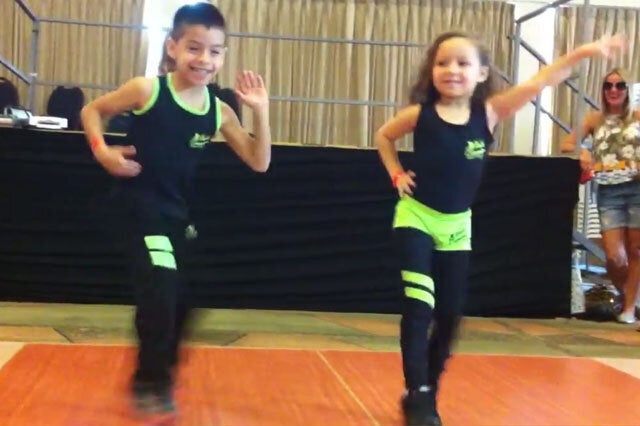 These two young dancers display some of the fastest footwork we've ever seen in this seriously impressive salsa routine.
Kevin Tellez and Beberly Devers were aged just eight and six when this clip was filmed at the 2014 Salsa Congress in Israel. Despite not yet reaching double figures, they've not only already mastered the complicated steps, but can perform them at a break-neck speed.
The tiny duo can move so fast it looks like someone hit fast-forward on the video!
The footage has been doing the rounds for a while now, but has seen a surge in popularity thanks to people sharing it on Facebook, with the YouTube video raking up more than three million views.
Both Kevin and Beberly are world champions, having won their age group at the World Latin Dance Cup in Miami with different partners.
The pair appeared on The Ellen DeGeneres Show last year and Beberly revealed that she started dancing when she was just 11 months old. But Kevin admitted that he came to dancing a little late - and didn't bust his first move until he was a practically ancient five years old.
Beberly added: 'My heart is like happy when I dance.'
Watch Kevin and Beberly at their finest in the clip below.