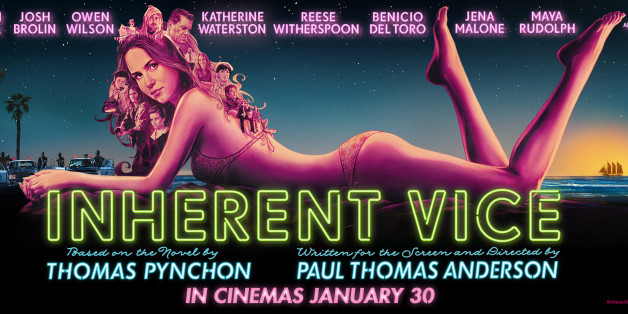 To celebrate the release of 'Inherent Vice', in cinemas 30 January, we are offering one lucky winner the chance to win a trip for two to Malibu Beach, Los Angeles, where the film was set.
From acclaimed filmmaker Paul Thomas Anderson ('Boogie Nights', 'There Will Be Blood') 'Inherent Vice' is the groovy adaptation of Thomas Pynchon's novel of the same name, featuring an all-star cast that includes Joaquin Phoenix, Josh Brolin, Katherine Waterston, Reese Witherspoon, Jena Malone, Owen Wilson and Benicio Del Toro.
When private eye Doc Sportello's ex-old lady suddenly out of nowhere shows up with a story about her current billionaire land developer boyfriend whom she just happens to be in love with, and a plot by his wife and her boyfriend to kidnap that billionaire and throw him in a loony bin…well, easy for her to say.
Our winner will get a four-night stay for two people in Malibu Beach. An artists' enclave, the hippest place on the ocean or a surfer's paradise, 'the Bu' is 21 miles of Pacific coastline with glorious beaches and hidden canyons where you can relax by the ocean and imagine life in the 70s; the period depicted in the movie. From where Hollywood stars hide away to where they ply their trade – you'll also get an exclusive VIP tour at the world famous Warner Bros. Studios in Burbank, to see behind the scenes of a true working studio.
Follow 'Inherent Vice' on Twitter, @InherentViceUK #InherentVice.
©2015 Warner Bros. Entertainment. All Rights Reserved.
Click here to be in with the chance to win this amazing prize, and watch the trailer below...