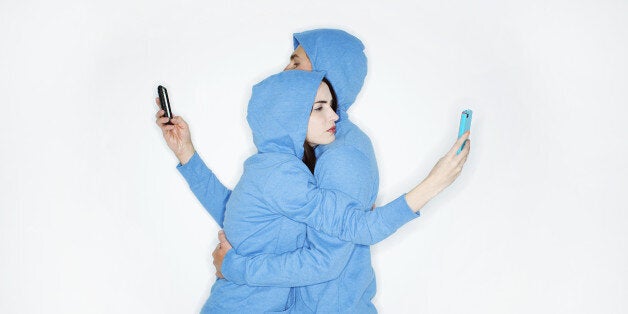 As much as everyone loves cool new tech, there are growing signs that many of us are looking for ways to switch off too.
Now a new piece of research says that 62% of adults in Britain already resent how much time they spend using their phones.
Which is hardly surprising when you realise that the poll also says 11% of people - that's 4 million Britons - spend literally half their waking life on the phone.
According to a poll of 2,500 adults by VoucherCodesPro.co.uk, 31% of us use our phones at least 5 hours a day. An amazing 11% said they use it even more - around 8 hours a day, or a third of their entire lives. Around 24% said they use their phone for three hours a day, while 14% said do not use it enough.
Here are the reasons given by the two-thirds of people who said they "hated" how much time they spend using their mobile device:
It's taking over my life – 36%
It causes arguments with my partner – 22%
I can't live without it – 18%
It prevents me switching off from work – 14%
It stops me spending time with my family and friends - 9%
In addition 54% of people said they thought their partner spent too much time using tech. Around a third said games consoles were the biggest problem (31%) while 27% said phones were the problem.
Perhaps weirdest of all, 16% of people said they had ended a relationship over excessive tech use.
Unfortunately, there is no full paper or research material we can link to - so perhaps take the findings with a pinch of salt since we can't verify the methodology.
Related