"Transphobic" posters appearing around Bristol University telling women "men know better than you" have left furious students "disgusted".
The posters are attributed to the fake MENZ+ Society, a name which is presumably designed to mock Bristol's LGBT+ Society, and parody the latter's successful campaign to reduce stigma around transgender students.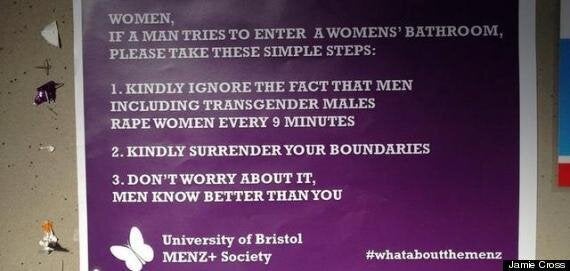 The original posters, which were produced for transgender awareness week, read: "If you're in a public bathroom and you think a stranger's gender does not match the sign on the door, follow these steps:
1. Don't worry about it, they know better than you."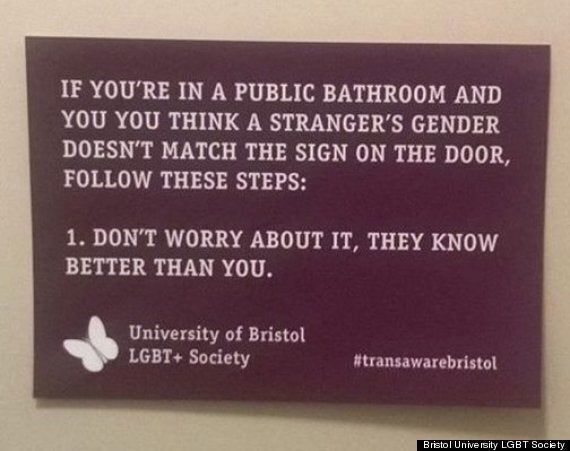 The original poster, printed by Bristol's LGBT+ Society
The new posters, which HuffPost UK can confirm have appeared in several places across the university's campus, including in the student union, read: "Women, if a man tries to enter a womens' [sic] bathroom, please take these simple steps:
1. Kindly ignore the fact that men including transgender males rape women every 9 minutes
2. Kindly surrender your boundaries
3. Don't worry about it, men know better than you."
The poster also includes the hashtag #whataboutthemenz.
See Also:
UBU LGBT+ Society President Jamie Cross told Bristol's student paper Epigram: "I think that whoever has parodied the poster has, in every way, misinterpreted the campaign.
"In fact I think that anyone who believes that we have not considered the need for safety for all self-identifying women in public bathrooms has also misinterpreted what we were trying to achieve with the original poster.
"I'm both angry and hurt that this may have been put up by a student at the university."
Bristol University Feminist Society President Hattie Stamp stating: "I think it's a really hateful thing to do, its intention is to make trans people feel unsafe at Uni by calling them transgender males (when they self-identify as a woman) and completely dismisses their experiences and incites discrimination."
Useful websites and helplines: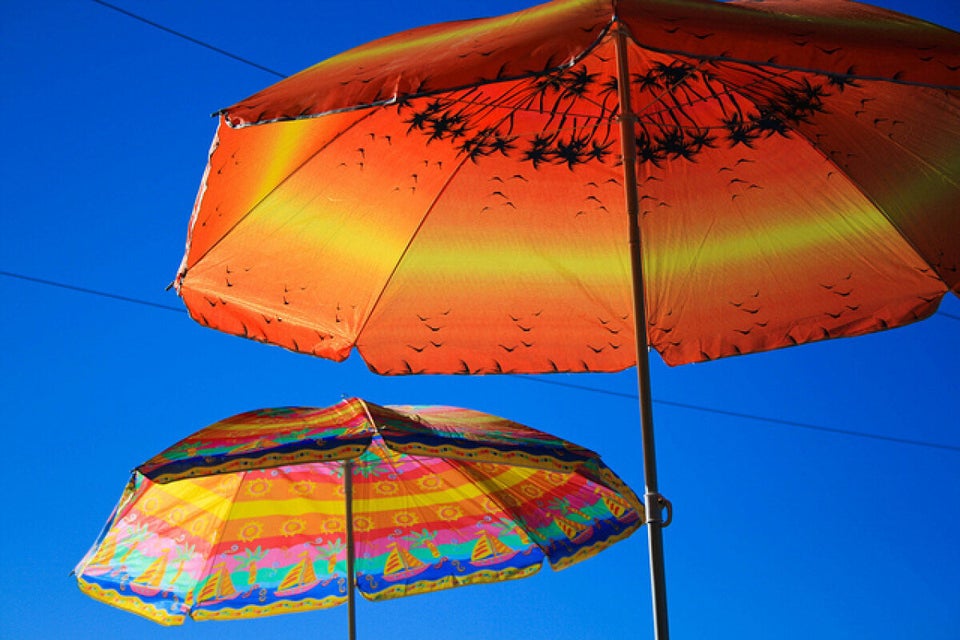 15 Things To Know About Being Transgender By Nicholas M. Teich