Lindsay Lohan was taken to hospital this week after being infected with a rare and incurable virus, according to reports.
SEE MORE:
TMZ are reporting that Lindsay is suffering from Chikungunya - a virus contracted from mosquito bites, which can cause fatigue, joint pain and a fever - following a recent trip to Bora Bora.
Lindsay reportedly complained of feeling unwell while filming an insurance advert in LA after Christmas, and was left "so ill she couldn't work" after returning to London earlier this month.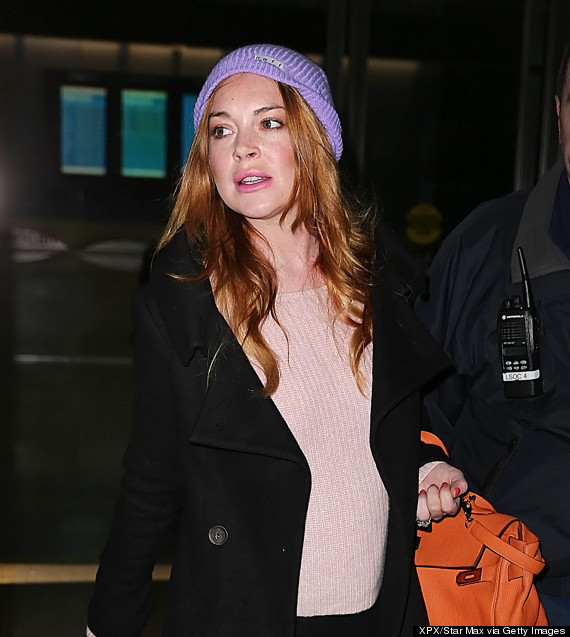 Lindsay Lohan
The website goes on to state that Lindsay was then admitted to the King Edward VII medical facility with severe joint pain and a fever, though she has since been discharged.
However, it's thought that Lindsay is still suffering from severe joint pain, although her fever has now "broken sufficiently".
While still on holiday last month, shortly after contracting the virus, she shared a selfie on her Instagram page, claiming she refused "to let a virus effect [*cough*] my peaceful vacation".
She later urged her Twitter followers to use a mosquito spray so they wouldn't contract the same illness as her, after sharing a throwback image to "before [she] got chikungunya".
Before I got chikungunya 😥😰😪 use Big spray please 🙏 God bless. http://t.co/8xg2gNWBz5

— Lindsay Lohan (@lindsaylohan) December 28, 2014
Sidenote: Lindsay Lohan can spell "chikungunya" but can't spell "affect". Interesting…
The 'Mean Girls' actress made her debut on London's West End stage, playing the female lead in 'Speed The Plow', with reviews generally speaking favourably about her performance, but panning the play overall.
LIKE US ON FACEBOOK | FOLLOW US ON TWITTER