Ross Kemp calls acting "lonely", compared with the comradeship he enjoys when he's filming his hard-hitting documentary series 'Ross Kemp Extreme World'.
"Acting is a lonely profession," he tells HuffPostUK. "I prefer working as a team.
"When people are shooting at you, you form very strong bonds. Some crews stay colleagues, but the 'Extreme World' crew became my friends."
Despite this, Ross is convinced his experience as an actor, most famously in 'EastEnders', stands him in good stead, whether he's in Goa or Glasgow.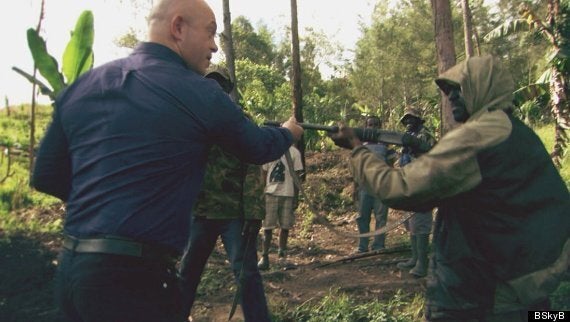 Ross faces down guerrillas in Papua New Guinea - a reaction he explains only experience can teach you
"To be a good actor, you've got to like human beings and be interested in them, and to listen when you're being acted to," he ponders. "I've found listening's come in pretty handy on some of my trips."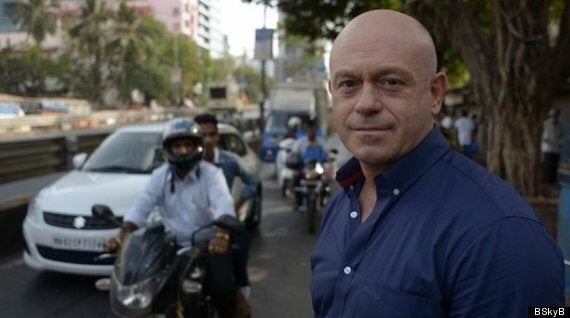 Ross Kemp goes in search of drug gangs in Rio
However, after a decade spent witnessing both harsh and humbling sights – "nothing yet that makes me want to stop" - Ross feels, understandably, that he's earned his stripes when it comes to documentary-making and that, after 10 years on the road, he deserves to be called a journalist, not a celeb.
"I didn't know the world when I started," he admits. "But I have a wider understanding of what's going on now.
"And if anybody ever doubted my credentials after all that," he says calmly, "I'd probably just point out to them, 'I didn't see you in Afghanistan.'"
'Ross Kemp Extreme World' Series 4 begins on Thursday 22 January at 9pm on Sky1. Watch the trailer below...
Popular in the Community