It seems that 2015 is the year that older women have finally broken through the fashion mould.
First, fashion powerhouses Céline and Yves Saint Laurent starred Joan Didion and Joni Mitchell (aged 80 and 71, respectively) as the face of their Spring/Summer campaigns. And now there's another glamorous older woman fronting a campaign: Twiggy for L'Oréal.
And it isn' the first time the 65-year-old has flown the fashion flag for older women.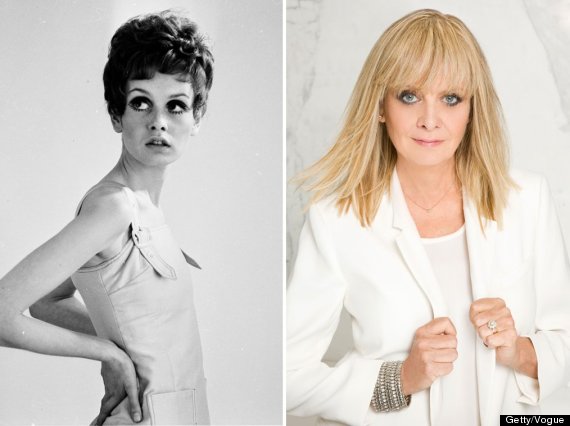 While she may have shot to fame in the 1960s, for many her impish look and long limbs are synonymous with the decade, she's since fronted Marks and Spencer campaigns and appeared on America's Next Top Model as a judge.
Twiggy thought she left her modeling days behind her in the Sixties, but then some 30 years later, in the Nineties, she got another big break.
"In the Nineties, Steven Meisel flew me to New York for a spread in Italian Vogue," she said in an interview with British Vogue. "I was in my late forties! I like to think that that opened the door for others."
"Obviously it's lovely having the young models but there's a whole group of older women who need representing too, and I am really glad that there are so many of us now that are still working," she added.
But Twiggy isn't just a role model for older women, her current commitment to healthy eating and sleep is admirable.
"I just try to eat food that's nutritious and healthy as much as I can, though I'm not obsessive. I'd also never go to bed in make-up as it's disgusting. Even if you're drunk," she said. "Really my main beauty tip is just to sleep - if I get the chance I'll sleep for nine or more hours."