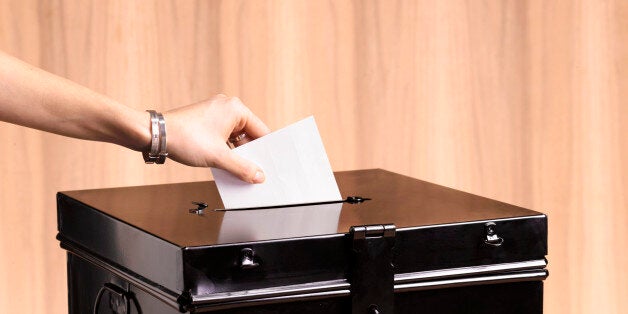 UKIP's student support base has doubled since the last election, while the LibDems saw a drop of more than 18%, a survey on youth voting preferences revealed.
Labour is the favourite with 23.7% intending to vote for the party in the 2015 election, closely followed by the Greens at 20.3% - whose supporters also doubled in numbers since the last election. The Conservatives trailed behind with 15%, with more than a quarter of students still undecided.
Read More:
Despite UKIP's increase, the party only had 8.1% of support, while the LibDems had a measly 3.7% - compared to the 22.2% the party commanded in the 2010 elections.
A Labour Party spokesperson said: "Young people have been let down by the Tories and betrayed by the Lib Dems, who have trebled tuition fees, scrapped the Future Jobs Fund and limited opportunities for young people – leaving over 750,000 still unemployed.
"Labour will stand up for the next generation. We will create jobs for young people with a Jobs Guarantee, ban the exploitative zero hours contracts that take advantage of many young people, raise the minimum wage, and expand good quality apprenticeships."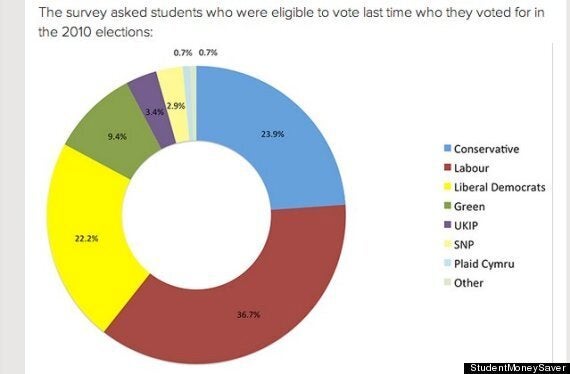 The 1,000 students surveyed by StudentMoneySaver.co.uk were also asked who they would vote for on education policy alone. Labour stole nearly a quarter of the vote, while Greens followed with 17%.
A recent straw poll at Bristol University showed the Green Party storm ahead with nearly half of the vote.
Siobhan MacMahon, co-chair of the Young Greens, said the new supporters had been let down by the LibDems' failure to deliver on the tuition fees pledge.
"Many are also worried by the rise of UKIP and the negative politics of scapegoating and scaremongering that come alongside that, and see the vision that the Green Party presents as a real, positive alternative to mainstream politics," she added.