The Huffington Post UK appreciates that saying this is a bit like the boy who cried wolf, but you won't believe how Nigel Farage used to vote.
When The Mail On Sunday asked him what his "biggest secret" was, Farage replied: "I voted Green in 1989 in the European elections."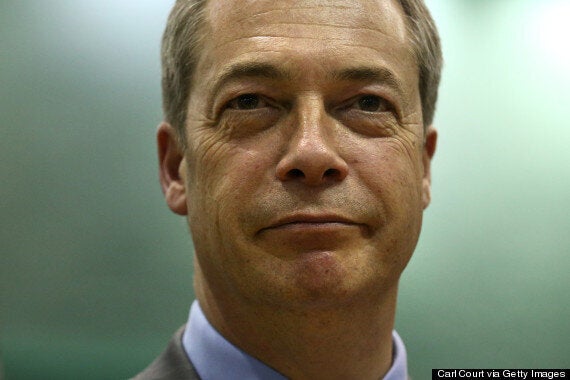 This was, it turns out, not the first time Nigel Farage had seen this green
Farage was also asked for his biggest flaw, he said he was "intolerant", a brave statement from someone often accused of racism in left-wing circles - and, no doubt, a lot of Green Party supporters.
He said: "I am sometimes intolerant, a bit judgmental. I have a slight tendency to write some people off."
He described "boundless energy" as his best character trait, saying: "I am a bit like the Duracell bunny – I just keep going. Being optimistic allows me to drag a few people with me.
When asked for his biggest disappointment, the ex-City trader said: "That I didn't come in to politics a bit later. I missed the boom in commodity prices, which I had been waiting for all my working life.
"A lot of my mates have retired – they are very, very well off. It was one of those once in a 100 year-type booms and I just missed it."
Related