If you find you're constantly suffering from heartburn then it could signal something far more damaging to your health.
A new campaign suggests that people who suffer heartburn most days for three weeks or more could have oesophageal or stomach cancer.
The Be Clear on Cancer campaign launch coincides with results of a new survey commissioned by Public Health England, which reveals only one in two people (55%) would visit their doctor if they had heartburn most days for three weeks or more.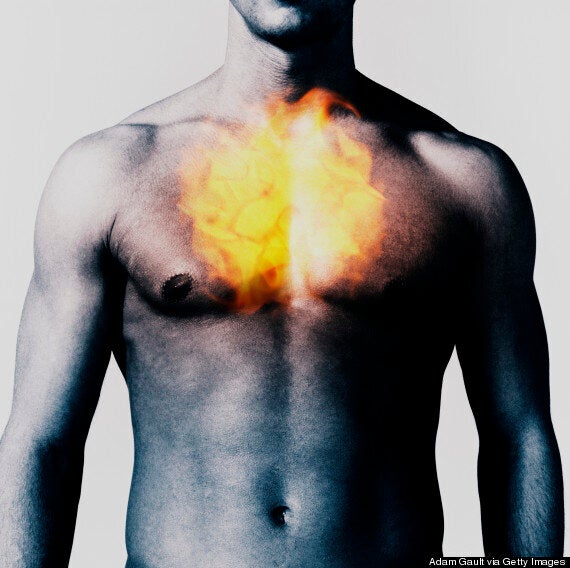 Early diagnosis of oesophageal or stomach cancer - also known as oesophago-gastric cancers - is crucial and means treatment is more likely to be successful.
Around 67% of people diagnosed with oesophago-gastric cancers at the earliest stage survive for at least five years, but this figure drops to around 3% for those diagnosed at a late stage.
The survey of 1,046 people found 59% of respondents did not know that heartburn could be a sign of cancer, with just 15% saying they were certain that it is a symptom.
Another symptom highlighted by the campaign is a difficulty swallowing food. The survey found that 70% did not know food sticking in the throat could be a sign of cancer, and just 13% of those surveyed were sure it is a symptom.
Latest figures released by Public Health England show that around 12,900 people in England are diagnosed with oesophago-gastric cancers each year, with approximately 10,200 people dying from these diseases annually. This equates to 28 people dying from either oesophageal or stomach cancer every day.
Oesophago-gastric cancers are the fourth and fifth most common cause of cancer death in men and women respectively.
It has been estimated that around 950 lives could be saved in England each year if survival rates for oesophago-gastric cancers matched the best in Europe.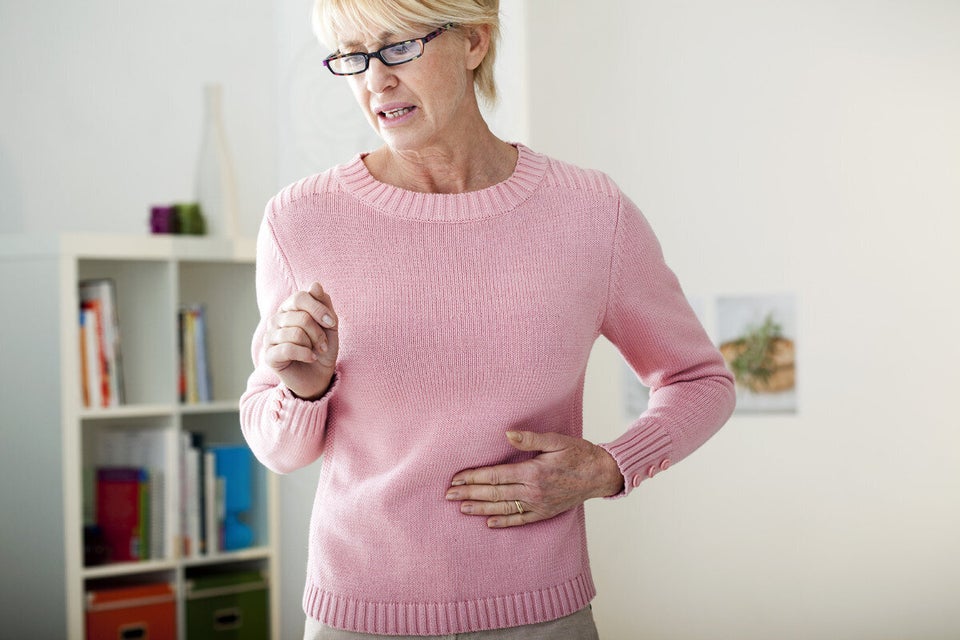 Stomach Cancer Symptoms
The UK, with the Netherlands, has the joint highest incidence rate of oesophageal cancer in males in the European Union and the highest incidence rate of oesophageal cancer in females in the European Union.
Another study has found that patients displaying so-called "red flag" warning symptoms are routinely putting off visiting their GP due to fears their condition might be trivial.
Others say they avoid getting their problems checked out through fear of a cancer diagnosis, according to the "alarming" results of a Cancer Research UK study.
Findings are published in the British Journal of General Practice today and indicate that Britons adopt a stiff upper lip, lack confidence in the healthcare system, or they think their problem is down to ageing. Others believe their symptoms will go away of their own accord.
Dr Katriina Whitaker, a senior research fellow at University College London during the study, said: "Many of the people we interviewed had red flag symptoms but felt that these were trivial and didn't need medical attention, particularly if they were painless or intermittent.
"Others felt that they shouldn't make a fuss or waste valuable NHS resources. The stiff-upper-lip stoicism of some who decided not to go to their doctor was alarming because they put up with often debilitating symptoms.
"Some people made the decision to get symptoms checked out after seeing a cancer awareness campaign or being encouraged to do so by family or friends, this seemed to almost legitimise their symptoms as important."
Professor Michael Griffin, professor of surgery, Northern Oesophago-gastric Unit, said: "You won't be wasting your doctor's time - you will either get reassurance that it isn't cancer, or if it is, you will have a better chance of successful treatment."
Baroness Gail Rebuck, chair of Penguin Random House UK, lost her husband Philip Gould to oesophageal cancer three years ago.
She said: "I understand from personal experience the devastating impact that oesophageal cancer can have. I lost my husband Philip Gould to this cancer in 2011 when he was just 61.
"I personally want to raise awareness of the symptoms and how important it is to go to the doctor if you have them. What we see from the statistics is the earlier the cancer is caught, the better the chances of survival."
The four-week campaign will see adverts running nationally throughout England on TV, radio and in the press.