It's mightily impressive yet simultaneously stomach-churning - this
McDonalds burger and fries are six years old.
In fact they're a little bit more historic than that for they are the last ones ever sold in Iceland.
Back in 2009 the ubiquitous burger chain packed up and left the country after the financial crisis made its business untenable.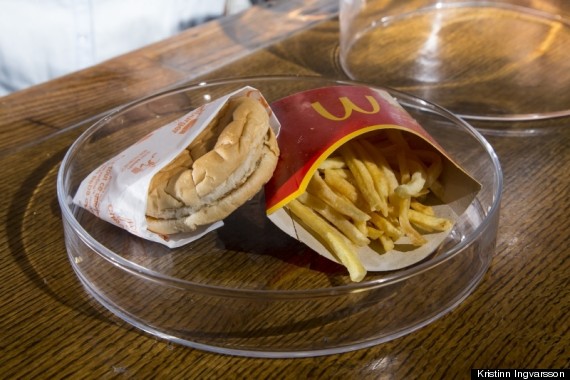 Gross
On that fateful day Hjör­tur Smára­son purchased the last cheeseburger to grace Iceland and decided that instead of eating it he'd keep it and see what happened."
He said: "I had heard something about Mc­Don­ald's never de­cay­ing so I just wanted to find out for myself whether this was true or not.
And it turns out it was. After a stint in the Na­tional Mu­seum of Ice­land the dubious delicacy is now housed at the Reykjavík Bus Hostel in Skó­garhlíð.
It's reminiscent of a similar experiment carried out by the staff at Vaughn Chiropractic in Michigan, USA.
They purchased a McDonald's cheeseburger and fries two years ago, along with a chicken soft taco from Taco Bell with the intention of showing patients what they were putting in their bodies.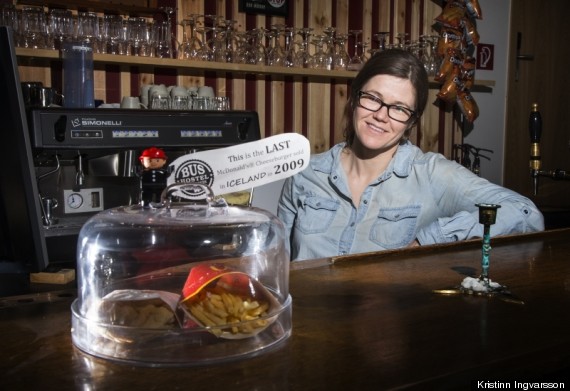 A remarkable bit of Icelandic cultural history. Maybe.
This isn't the first time fast food has stayed intact for the long haul.
A man from Utah is the proud owner of 'fast food's oldest McDonald's cheeseburger', which he has safeguarded since 1999. Worryingly, despite being almost 15 years old, the burger looks "almost new".
Last year, to combat speculation about their use of preservatives, McDonald's released a video to prove that their food does actually rot. We're pretty sure this is the first time a company as had to boast about their produce rotting, but hey - there's a first time for everything.