Reese Witherspoon has been Oscar-nominated for her role in 'Wild', the film of the book of the trek taken by Cheryl Strayed, back in 1995, when she was freshly divorced, bereaved and intent on walking her way back to serenity.
Despite her Oscar win for 'Walk The Line', Reese has called her role in 'Wild' the hardest thing she's ever had to do. Imagine, then, being the actual Cheryl Strayed, whose memoir has become an enduring bestseller since its publication in 2012, 17 years later.
"It didn't occur to me to write about my hike," Cheryl tells HuffPostUK. "I was always a writer, but I didn't think it was inherently interesting. But during the time that followed, I gained perspective, and thought there was something in there I could share."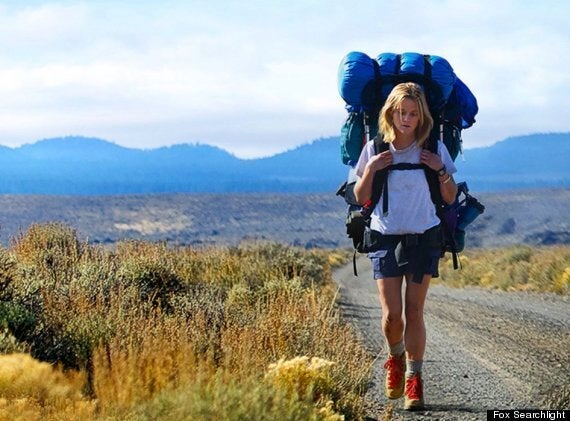 Reese Witherspoon stars as Cheryl in the big screen adaptation of her bestselling book
Despite the movie-worthy nature of the enterprise, Cheryl admits now there was nothing remotely planned about her foray along the Pacific Crest Trail. "I was broke," she laughs. "I was looking for something low budget, and I was a seasoned hiker, and I chanced upon the guidebook. It was all chance."
Cheryl is extremely articulate on the various stages of discomfort she experienced, ones that will be immediately familiar to any solitary traveller.
"It always takes me a few days to get comfortable," she reasons. "Then you get sick of yourself. Then you feel ecstatic, and then lonely again. And then you just get completely used to yourself. The solitude can soul-lifting, but it means being lonely sometimes."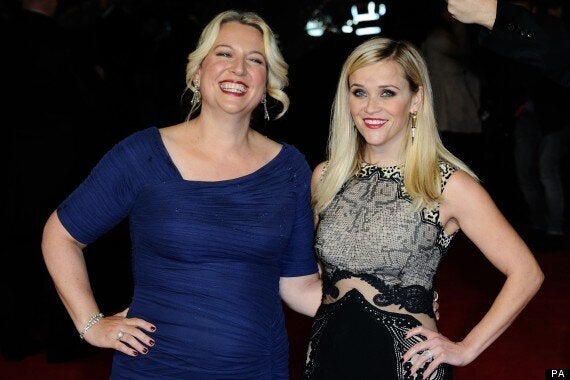 Cheryl with Reese at the UK premiere of the film, for which Reese has been Oscar-nominated
Not so much these days, of course, when the most soul-searching of excursions are constantly tempered by the temptation to share, to selfie, to blog, to post pictures to Facebook, something Cheryl admits she'd be the first to do herself.
"I was in the stone ages when it comes to technology," she remembers of her own travels. "If I needed to talk to someone, I had to walk for days to some place where there MIGHT be a pay phone.
"Looking back, I feel so lucky not to have any of those emotional crutches, because I definitely would have been leaning on all of those things, and then the memoir wouldn't be what it is."
Both the book and film 'Wild' contain admirably unflattering experiences, recounted by Cheryl, something she can laugh at now.
"The writer's job is to tell the truth," she ponders. "I don't cringe at some of the stuff, but it doesn't mean I'm not suitably mortified."
"There's sex and drugs in there. I guess my children aren't my audience yet, but they will be. Who knows? It might add to my credibility with them."
Cheryl is on her way to the Oscars this year, and has already attended the State of the Union address - that's a long way from the Mojave desert where she set up camp…
"There have been so many pinch-me moments," she shares now. "Robert Redford invited me to give a talk, but he didn't say he'd be the one introducing me.
"Then he gave me a kiss, and I could barely speak. My mother (whose death was one of the factors in Cheryl's big walk back in 1995) adored Robert Redford, so it made me feel like a messenger for her."
"I want to add, though, that none of that compares with hearing from my readers when they look me in the eye and tell me how much my book meant to them. That feeling is absolutely priceless."
'Wild' is in UK cinemas now. Watch the trailer below...