We're a romantic bunch here at HuffPost and with Valentine's Day on the horizon we're not about to let this special date go unpecked. Yes, we're talking about kissing, people.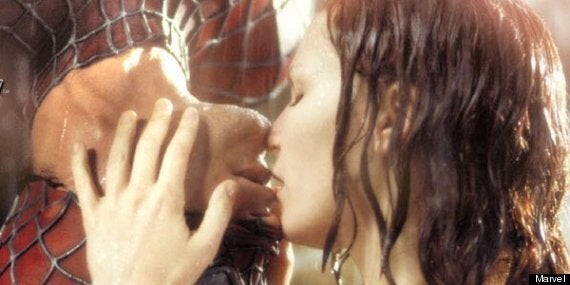 Tobey Maguire and Kirsten Dunst perform an impressive, upside-down kiss in 'Spider-Man'
But, here at HuffPost Entertainment, it's all about the stars, so here - for your delectation - are 50 of the steamiest kisses ever caught on the big screen.
If this lot don't get you in the mood for a spot of tonsil tennis, then we don't know what will.