After its blitz at the box office two years ago, fans will be delighted that the guests are checking back in at the Best Exotic Marigold Hotel (or 'Second Best'… to be precise), joining some of those who turned up the first time, and sort of forgot to go home.
WATCH Maggie Smith and Dev Patel return to India following their business trip to the US in our Exclusive Clip above
The sequel finds some of the familiar faces adjusting to their new lives. Muriel (Dame Maggie Smith) is helping Sonny (Dev Patel) to run the hotel. Douglas and Evelyn (Bill Nighy and Judi Dench) are "not together, but not not together", stumbling their way through a gentle courtship now that Douglas's wife has gone home, while Madge and Norman (Celia Imrie, Ronald Pickup) are watering the drinks over at the Viceroy Club.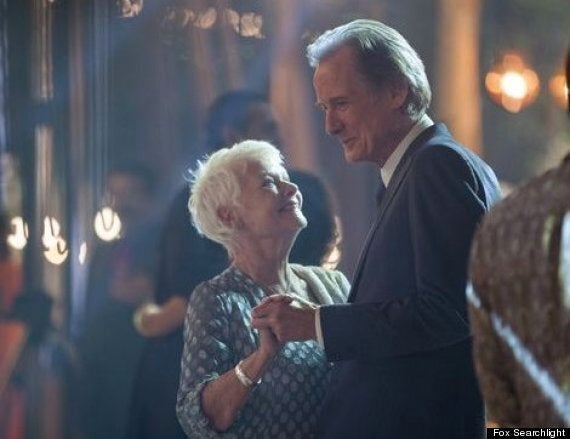 Dame Judi and Bill Nighy dance a dance around the big question in the Best Exotic Marigold sequel
All is thrown into disarray with the news that there's a hotel inspector in town - who may or may not be Guy Chambers. Step forward a distractedly dashing Richard Gere, who claims simply to be "writing a book". As you do.
All this, and the small matter of an Indian wedding to prepare for…
'The Second Best Exotic Marigold Hotel' is in UK cinemas from 26 February. Watch the trailer below....