The debate over whether Katie Price should be able to claim government funds to help care for her son Harvey has stepped up a notch, as fans are calling for Harvey's father Dwight Yorke to contribute.
Pricey's 'Celebrity Big Brother' housemate Katie Hopkins questioned whether the former glamour model should be entitled to government help for Harvey, who was diagnosed with autism, blindness and Prader-Willi syndrome in 2002.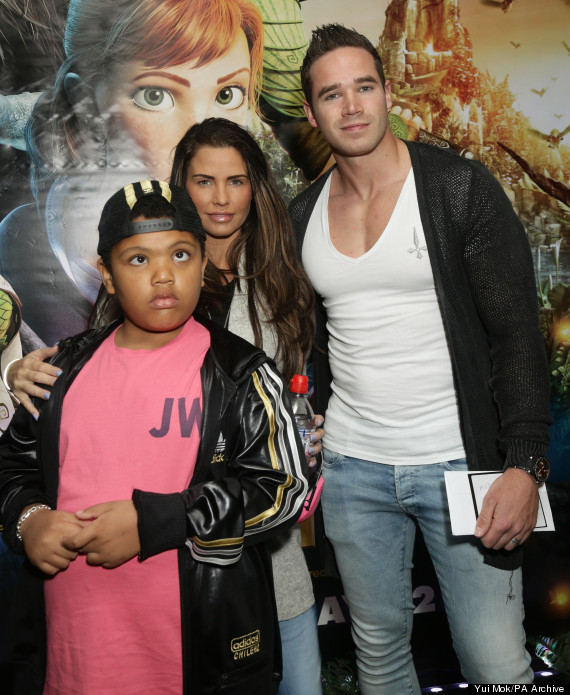 Katie, Harvey and her husband Kieran Hayler
After standing her ground in the debate, Pricey's people released a statement clarifying the situation and detailing the government-funded services Katie receives.
Now, a number of fans on Twitter are calling Harvey's Dad Dwight into question.
Not sure where I stand on this Katie Price getting benefits to help with Harvey thing

All I know is that loser Dwight Yorke should chip in

— Luke Atar (@LukeHoosTawking) January 28, 2015
@chelsey_harwood why don't people give Dwight Yorke abuse, he's a millionaire footballer n never paid a Penny for Harvey. She's a great mum

— John W (@John_Mark_W) January 27, 2015
@loosewomen Maybe people could ask Dwight York to pay for Harvey's transport? Instead of just judging #KatiePrice she is within the law.

— WelshScouse (@JAYDErica) January 28, 2015
And while I'm at it - people are slaggin @MissKatiePrice the hard workin, earning parent.

Why doesn't Dwight pay for Harvey's transport!!!!

— Charl JFT96 Hennessy (@charlhennessy1) January 28, 2015
At present, Harvey is provided with transport to his special needs school, and a nurse to escort him.
Katie has previously stated that she's had barely any contact with Dwight, who, according to her, has met Harvey just once.
Writing about the meeting, which took place on Harvey's 10th birthday, in her autobiography 'Love, Lipstick And Lies', Katie stated: "It wasn't a friendly meeting and I didn't hear from Dwight afterwards. It's such a shame. All I can say is that he is missing out on a very special little boy."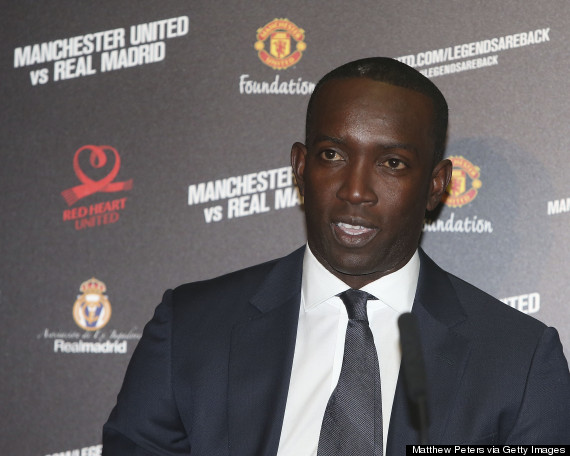 Dwight Yorke
The initial debate with Hopkins saw the former 'Apprentice' star slam Katie for accepting help.
"If you can pay for something you should pay for it, you shouldn't rely on the government," Hopkins told her. "I think that's wrong."
LIKE US ON FACEBOOK | FOLLOW US ON TWITTER