Students from Kiev, Ukraine have recorded a video message addressing the students of Moscow universities to "raise the information curtain" and think about the future of the relationship between their countries.
"A war is going on in our country. Your soldiers and our soldiers are dying in our country, civilians are dying," the clip says. "We call on you to lift the information curtain!"
"We stand on opposite sides of the barricades, and between us lie kilometers of misunderstanding," it continues. "Between us lie tales about Nazis and Ukrainian nationalists.
"We - or, rather, the leaders of our countries - are the only ones to blame for our problems," it says. "Europe and America, where human life is the most important value, are simply upholding their principles and are not trying to bring anyone to their knees."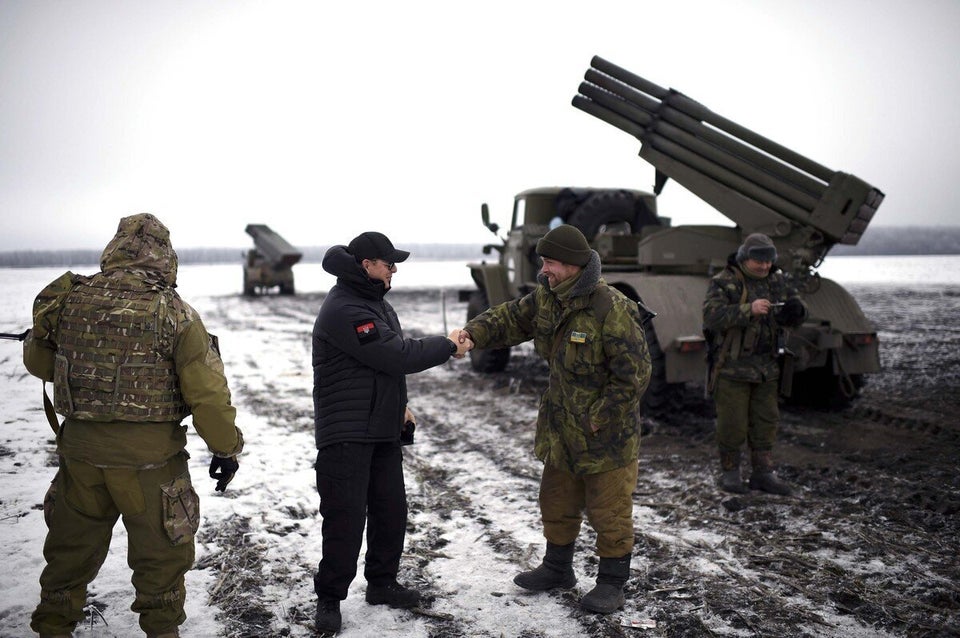 Fighting Rocks Ukraine