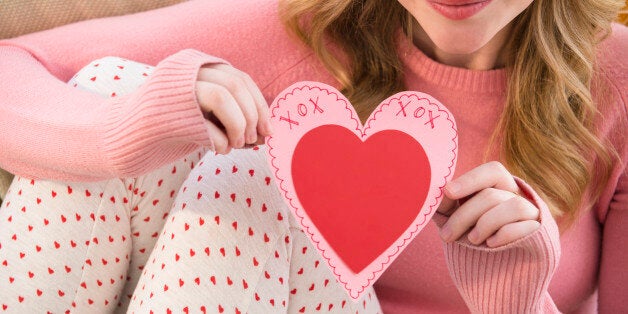 Valentine's Day: if you're single, it's depressing and if you're in a relationship it's an expensive waste of money. Either way, it's unavoidable, especially considering the dominance of social media.
The big V-day is an Instagrammable holiday. I'm just waiting for the barrage of "didn't he do well" photos of various perfumes and handbags made that bit more romantic by a nice Nashville filter clogging up my feed.
And now, there's Tinder. Not that it's anything new - this year Tinder will be three years old. However, its usage is on the dramatic rise; it has a 42% of the market share on the Apple app store for dating apps and 50m active users swiping left and right each day.
Attitudes towards it are also changing, used less to find casual sex and more often to find a partner, certainly in my 20-something circle. My housemate met her boyfriend on her first Tinder date and they've been together for over a year, but it's only now that she feels comfortable telling people that.
I thought the craze for virtual dating might be because we've all recently left university. That un-chlorinated pool of easily accessible people shrinks, a lot, and the tenuous comfort that if you chose to study at the same place you must be kind of alike is gone. Desperation sets in fast. How the hell are you meant to meet anyone now, outside of work or the gym? Both of which, trust me, just end up getting awkward fast.
Tinder is perfectly designed for modern life, where you're too busy to meet people because you work all hours and are too tired to go out every evening. You spend half your day glued to a computer screen and the other half on your phone, so you're more likely to be speaking to someone online than in person. No wonder it can feel like you missed the social boat of university if you're single on the other side.
I've never liked the idea of Tinder but that's based on zero experience. I trotted out the lines about feeling too young for online dating, that I'd rather meet someone in person, and how dismissive and shallow it is to swipe someone and reject them based on looks.
But I am dismissive and shallow so I bit my hypocritical bullet in time for Valentine's Day. Tinder's download rate increased by 60% on February 14 last year so, seems a good if not better time than ever.
"Tinder is how people meet. It's like real life but, better," the website screams. The inventors, Sean Rad and Justin Matee, describe the "double opt in" as the reason behind it's popularity - before even speaking to someone you know that you mutually fancy each other, so chatting should be easier, right?
Why do people go on Tinder then not actually chat? I'm reluctant to, I barely want to text my own friends let alone some guy I've never met and am not even sure what he looks like. Please, stop wearing sunglasses in your photos because we all know it's just a disguise.
I'm a Tinder newbie so feel I have an excuse for staying under the radar, but why do I hear so many stories from serious daters of loads of matches and no chat?
The "double opt in" as an idea born of real life experience, for example in a bar, but removing the reluctance to approach someone. But isn't that half of what you want? The nerves and excitement of not knowing if the person you fancy fancies you?
My friend, who has used Match, Plenty of Fish, Tinder, the lot, thinks the reason people don't talk on Tinder is precisely because you've missed out that crucially tense moment of meeting in real life. You don't know who you're talking to online, so what do you say - Hi? Yeah, and then what?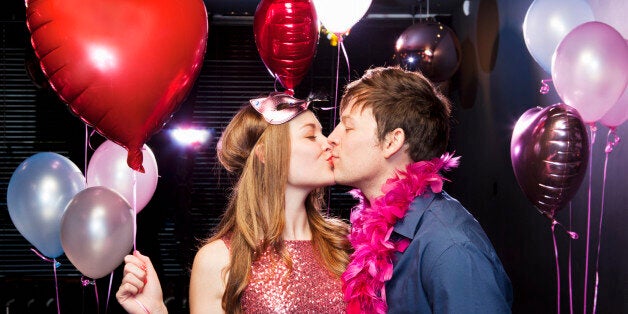 But, I persevered. I match mainly with hipsters, for my sins, musician types who write poetry and have impressive beards. They look good on paper and have pretty scintillating chat considering my responses are fairly blunt (I never said it was a surprise that I'm single).
In the end I did meet up with one guy and, in person, he was so shy he barely spoke, nervous and kind of dull. Not saying my conversation was sparkling, but I was quite drunk considering I'd had to down a bottle of wine to get up the courage to meet this stranger, and I carried it until we awkwardly went our separate ways.
Not a success on any count. Although better than another experience with "Cokey Max" who had to nip to the bathroom every 10 minutes to, erm, make it through one evening of social activity.
However, other friends definitely have "won" at Tinder. One used it to meet people when she moved to Australia, dated a fair bit and, miraculously, stayed friends with some of her matches. Another liked that there are no expectations on Tinder. You can define that yourself because there's so little content on your profile, unlike online dating websites where you have to write an essay about your hopes, dreams and financial expectations.
Seriously, don't talk to me about Match, where you spend half an hour writing cringeworthy descriptions of your favourite pet only to be met with a 44-year-old bald man from Wigan who describes his diet as "meat and potatoes".
Maybe Valentine's Day will just never be for me. If it's a choice between Tinder nightmares so awkward they have to be fuelled by drugs and alcohol or trawling through very imperfect matches into the early hours on the web, I'd rather just have a cup of tea and watch Girls.
Tinder is a functional app, it does what it sets out to do quickly and easily, which is exactly what you want when you're busy. If your social life has stagnated post uni and you're feeling that romantic pressure in the air around this time of year, it could be the way forward. But if you're still a bit too bothered by stigma or uncertainty to not actually going to date, or even talk to, your matches, it's a waste of time for everyone.
It's time to give up on the idealistic, or terrifying, idea of meeting your true love in Fresher's week. In 10 years' time you'll probably be going out some sort of electronic device, maybe you already are, so might as well start with Tinder.
Well, maybe I'll start properly next month. I swiped right by accident on Pete, whose About Me just reads "Don't ask me how big", and now I'm quite scared.
Popular in the Community