Labour - which in the 2010 election released posters mocking Cameron for apparently wearing make-up, and placed his head on the body of a retro TV character - said it vows to focus on "issues not personalities."
Conservatives will "plumb new depths" over the coming weeks and are preparing to spread "falsehood, fear and smear", opposition election strategist Douglas Alexander claimed.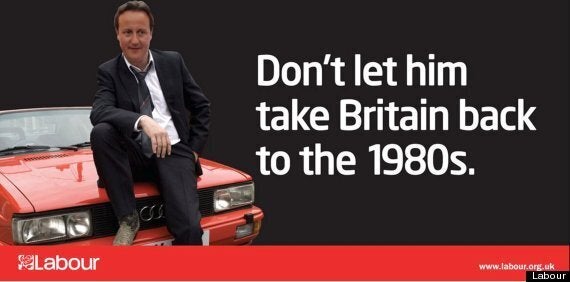 A Labour poster for the 2010 election mocked Cameron up as detective Gene Hunt
Instead, Labour will ditch "old fashioned campaigning" and take its message direct to voters in the run-up to polling day on May 7, the shadow foreign secretary insisted.
The move is a marked departure from the 2010 election, when Labour put the then opposition leader's picture on a number of posters.
In one, they depicted him as detective Gene Hunt, from the television shows Life On Mars and Ashes To Ashes, with the message "Don't let him take Britain back to the 1980s" - a move that quickly backfired when the Tories hijacked it, re-branding it "Fire up the Quattro, it's time for change".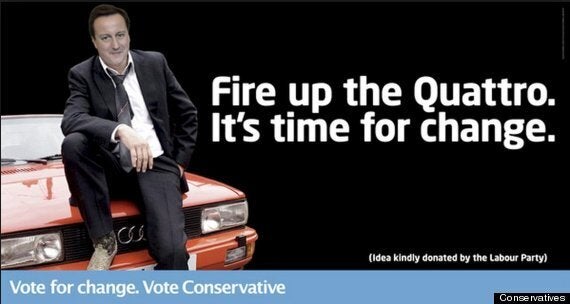 The Conservatives produced this spoof version
Another featured then prime minister Gordon Brown with the message "building a foundation" contrasted against Mr Cameron, who it claimed was "wearing it".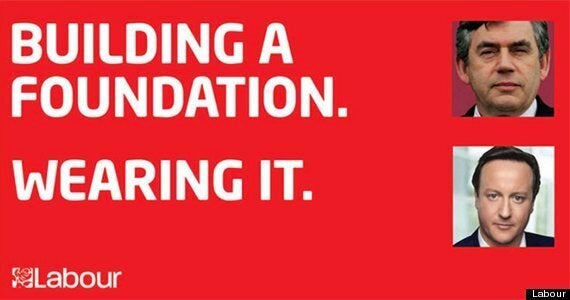 Cameron had been ridiculed for apparently wearing make-up
The radical change in Labour's advertising approach comes as cynicism with the major parties has seen voters turn to Ukip, the Green Party, the SNP and other smaller parties.
Ukip leader Nigel Farage warned earlier this week that the general election campaign could be the ''dirtiest'' Britain has seen.
In a message to party members, Mr Alexander wrote: "The different approaches that the two main parties will take to this election has never been clearer.
"The Tories have now bought up hundreds of billboard poster sites on high streets across the country for the months of March and April to run their negative personalised adverts.
"It already seems clear that in their campaign the Tories intend to spread falsehood, fear and smear. They will seek to avoid open debate and scrutiny. The Tories will dig deep into their donors' pockets - and plumb new depths - in their desperation to cling on in Government.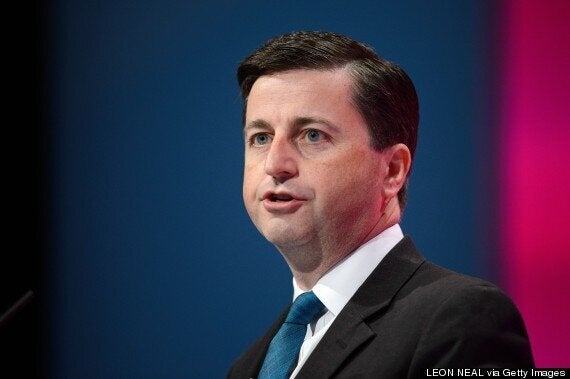 Alexander said Labour won't be using the "smear" approach for this campaign
"At the same time, we are making the following decisions about our campaign in the coming weeks: We'll focus our campaign on issues not personalities - we won't run any billboard posters with pictures of David Cameron on them. We're ready, willing, and able to take part in the TV debates.
"We will not run an old fashioned campaign talking over voters heads. We will run a campaign with four million conversations at its heart."
He added: "We're doing it this way not just because it is the best way to win votes in an election marked by high levels of cynicism and mistrust to all political parties.
"We're doing it because we believe politics begins and ends with the people.
"Labour will give the British people a better campaign so that they - and Britain - can do better."