It's a moment that guarantees laughs in households up and down the country - and around the world - so it's perhaps no surprise that this classic Del Boy moment has been voted as the Nation's favourite 'Only Fools and Horses' scene.
The sitcom provided hundreds of laugh-out-loud moments, but Del's famous wine bar fall has been voted as the nation's best-loved scene.
In a new interview, which you can watch in the video above, David Jason discusses the iconic moment, revealing that it wasn't as simple as it seemed.
"What I tell people when I talk about that scene, is that Del Boy reaches a point – 45 degrees – where he never looks where he's going," he explains. "A normal person's instinct would be to look down and break their fall. I had to fight against that instinct."
The survey, carried out by Gold, revealed that the country's second favourite moment is when Del and his sidekick brother Rodney dressed as Batman and Robin in a Christmas special, followed by the famous chandelier scene.
Watch David discuss the chandelier scene here…
The new survey also reveals the most-commonly used catchphrases from the show, with "lovely jubbly" coming out on top.
'Only Fools And Horses: The Favourites' will be screened nightly from this evening (31 January).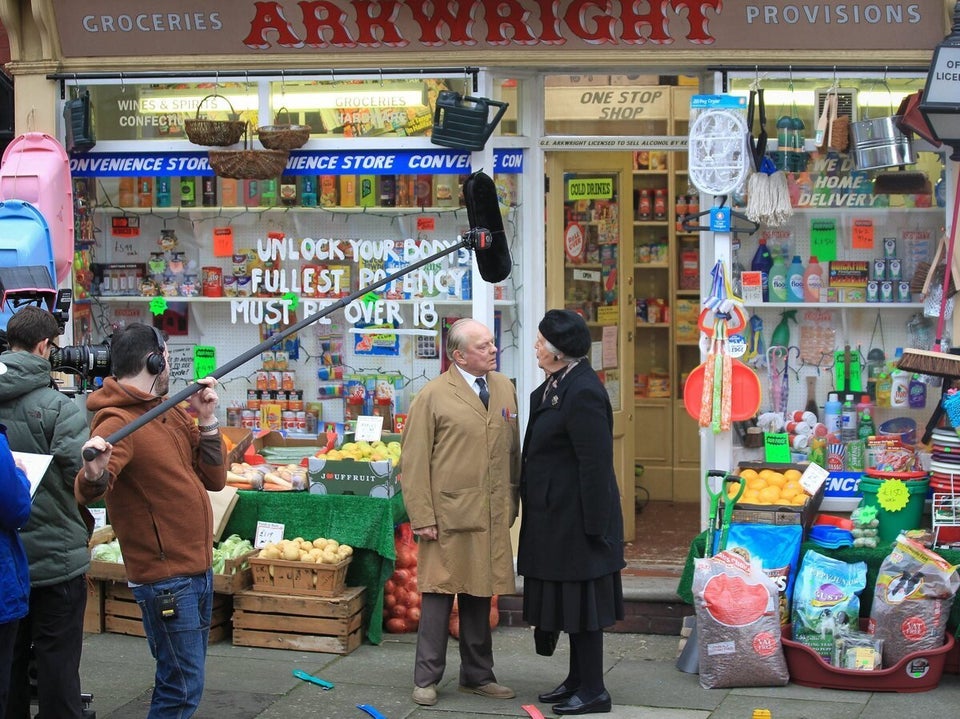 David Jason filming Open All Hours