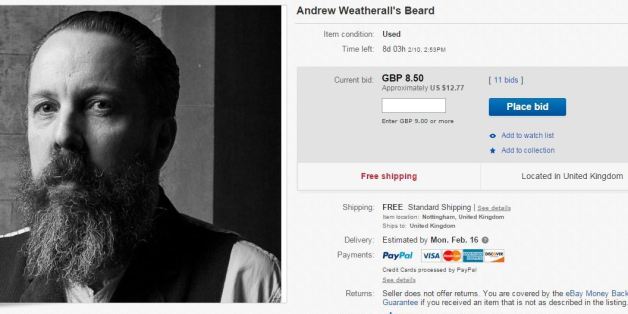 eBay
Famous indie-dance crossover DJ and producer Andrew Weatherall has popped up on our radar because someone is selling his beard on eBay.
Not the rights to his beard, literal trimmings of his facial hair.
The auction is currently set to fetch a whopping £8.50 when it ends on 10 February.
Not only is this a chance to own the beard, but it is also expected to have a steady revenue stream from appearances worldwide, obviously this is not going to be a stake in the artist, however the agent for the artist has insisted they are keeping the 'beard' on the books for events. Direct quote taken from facebook...

"The beard is available for weddings and bar mitzvahs through www.spunoutagency.com"

We are starting with a low price - Please be aware you are bidding for the cuttings of a used beard. We ship worldwide
Fans of his work with Primal Scream or the Happy Mondays might want to think twice before putting in a bid.
The site only allows human hair to be sold if it's taken from the scalp, so the auction may not last very long.
SEE ALSO: