The Apple Watch Edition is reportedly so expensive that Apple will be installing special safes to store the watches overnight.
According to sources, 9to5mac reports that the custom-built safes will contain the MagSafe chargers used for the watches so the demo units can be charged for the next day.
While there's no official word on the Apple Watch price, it's believed that the Apple Watch Edition will likely require a special sales process due to the high value of the materials used.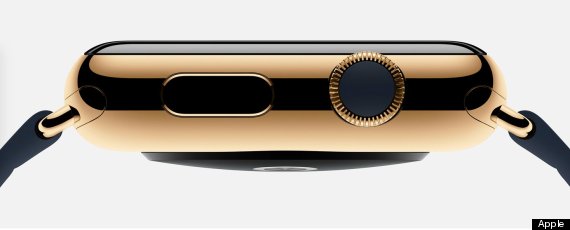 The Apple Watch will launch in three different versions, the Apple Watch, Apple Watch Sport and Apple Watch Edition.
While both the Apple Watch and Apple Watch Edition will feature sapphire crystal displays, the Edition will feature an 18-karat gold case which Apple has reportedly strengthened to be twice as hard as regular gold.
With the Apple Watch's release date now almost certainly set for April, 9to5mac reports that stores will undergo major transformations to make room for Apple's first smart watch.
Customers will reportedly be able to try the watches on themselves and then try out the different straps.