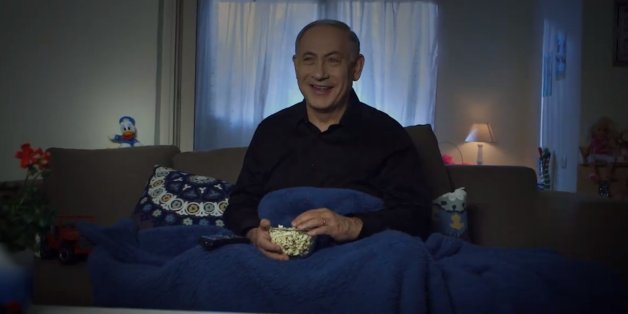 Facebook
Benjamin Netanyahu has appeared in a party political advert ahead of Israel's general election in March in which the prime minister plays a baby-sitter… sorry, a "Bibi-sitter".
In a bizarre piece of political theatre, the advert suggests that only Netanyahu – the "Bibi-sitter" – will look after the country's children, while his political opponents - Zionist Camp Party leaders Tzipi Livni and Isaac Herzog – are not to be trusted.
"This election, vote for who will care for your children," the Likud chief says to the camera.
In a burlesque denouement, the parents return home, greeting the prime minister by saying "Shalom" (Peace).
"Not unconditionally," responds Netanyahu.
(H/T BuzzFeed)