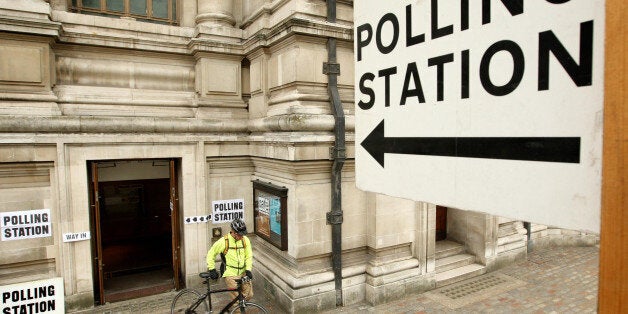 Nearly one million people have fallen off Britain's electoral map, according to research by the Labour Party and the campaign group Hope Not Hate.
Changes to the electoral register have resulted in more than 80% of Local authorities suffering a decline in voter registration, with a staggering 950,845 fewer voters registered when compared with 2014.
Nick Lowles of Hope Not Hate said: "The drop off is concentrated in many of the key seats that will determine the outcome of the election."
Most affected by the drop off are students, with government reform of the individual electoral registration resulting in a steep decline in voter registration in university towns. The reform was designed to prevent electoral fraud, but the unintended knock-on effect has been to disenfranchise a million potential voters.
Previously, universities were able to register students in bulk, usually by their halls of residence. However, the government no longer allows this. Young adults, particularly those living in private rented accommodation, have also been squeezed, as have newer immigrant communities.
Cities adversely affected – losing thousands of voters each – include Leeds, Brighton, Birmingham, Cardiff, Lancaster, Newcastle and the outer fringes of London including Dagenham.
Remarkably, the reforms have left some universities, such as East Sussex, with a near-90% drop in voters, plunging from 3,500 registered students in 2014 to just 377 this year. Incredibly, Scotforth ward in Lancaster has only 22 of it 7,000 students registered to vote, a shortfall that will have profound implications at the general election.
"It is clear not enough is being done to get these lost voters back," said Lowles. "It should be incumbent on the Government to maximise voter registration, which after all is the life blood of any democracy. Without a voice, it is easy for people to become alienated from the political system and they then become susceptible to extremists."
Speaking in January about the drop in voters, Labour leader Ed Miliband said: "This is a direct consequence of the government's decision to ignore warnings that rushing through new individual registration reforms would damage democracy. We will not allow this scandal to happen and no right-thinking person should either."
Related