It sounds like Calvin Harris and Rob Kardashian can breathe a sigh of relief - Rita Ora won't be writing a song about either of them any time soon.
SEE MORE:
During a new magazine interview, Rita was asked whether she'd be following in the footsteps of Taylor Swift - whose most recent release '1989' is thought to contain songs alluding to her past relationship with Harry Styles - and dishing the dirt about any of her famous exes.
However, Rita has insisted that this won't be the case, as she simply doesn't care enough about any of them to put pen to paper.
Charming.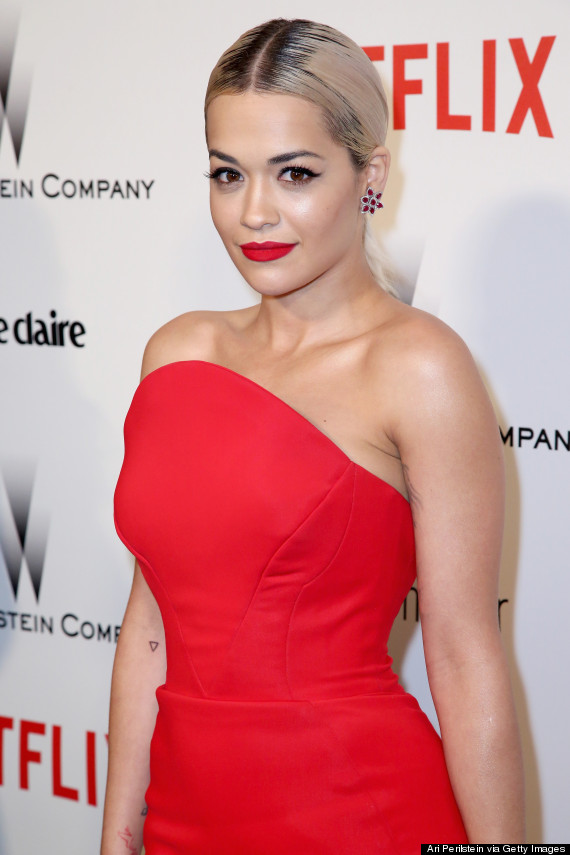 Rita Ora
Speaking to the Sunday Times' Style magazine, the 'How We Do' singer claimed: "I don't think I care enough about them to write a song about them. I will be unleashed but I know my limits."
Rita is currently dating aspiring rapper Ricky Hill, after splitting up with Calvin Harris last year.
While it appeared at first that their split was amicable, Rita later revealed that Calvin had refused to give her permission to perform their collaboration, 'I Will Never Let You Down' - which he holds the rights to - at an awards bash.
He later hit out at her on Twitter for discussing this, claiming: "You'll only know one side of the story because I choose not to talk to the papers about every aspect of my personal life.
"But just know I had a damn good reason."
LIKE US ON FACEBOOK | FOLLOW US ON TWITTER