Fake tan-gate rocked the nation just days ago, and now another crucial question is being asked - is Katie Price having secret hairdressing sessions in the 'Celebrity Big Brother' house?
According to reports, the former glamour model is having her hair washed and blow-dried in the diary room every other day, while the rest of the celebs have to look after their own 'dos.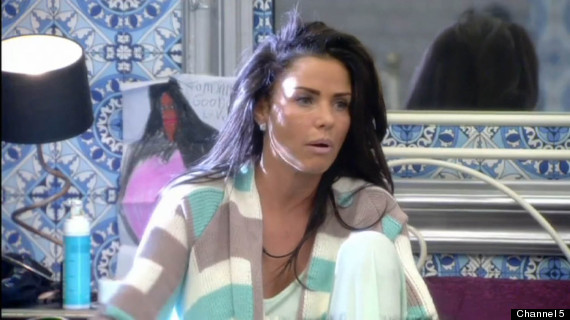 Katie Price
The Sun reports that Katie insisted on having the hairstylist, and an insider tells the paper: "It took a long time to persuade Katie to do 'CBB' and she came with a series of demands, including having her hairdresser regularly visit her in the house.
"Bosses agreed as they were desperate to have Katie on the show, but the other housemates are not thrilled about having to do their own hair while she looks salon-ready all the time."
However, while the paper claims celebrity favourite Mikey Kardashian (no, he's no relation) has been making the visits, he's taken to Twitter to deny the reports.
Was just sent the most hilarious article about me going off to do 'secret blowdries' for a client. Between other jobs and the fact I've...

— Mikey Kardashian (@MKardashian) February 3, 2015
...been shooting in Morocco, where do they think I get the time? Honestly. Haha. Completely laughable.

— Mikey Kardashian (@MKardashian) February 3, 2015
Last week, Patsy Kensit admitted to having secret spray tans in the house, adding that she wasn't the only star who'd had a few perks written into her contract.
"We all had things that we could do. Everyone had a little bit of a rider," she admitted. "I wasn't the only one who had something done to them."
In Monday's night 'CBB' a surprise eviction took place, and Cami Li left the house.
The tattooed model shocked fans during her exit interview while chatting about Perez Hilton, when she told Emma Willis: "I was like, 'Should I slit this motherf***er's throat?', particularly in the beginning."
A 'CBB' spokesperson declined to comment on Katie's hairdresser visits when asked by The Sun.
LIKE US ON FACEBOOK | FOLLOW US ON TWITTER