The conflict in Gaza and Israel led to a record number of anti-Semitic hate incidents in the UK last year, figures released by a charity have shown. Hate incidents doubled to exceed 1,000 in a single year for the first time, and anti-Semitic reactions to the dispute in the Middle East are said to be the single biggest contributing factor in the surge.
The Community Security Trust (CST) - a charity that monitors anti-Semitism and provides security for the Jewish community in Britain - recorded 1,168 anti-Semitic incidents across the country in 2014, more than double the 535 incidents recorded in 2013 and the highest annual total CST has ever noted.
One of these incidents was classified by the charity as "extreme violence", meaning it involved potential grievous bodily harm or threat to life. The victim was called a "Jewish c***" and then hit with a glass and a baseball bat in the incident in London.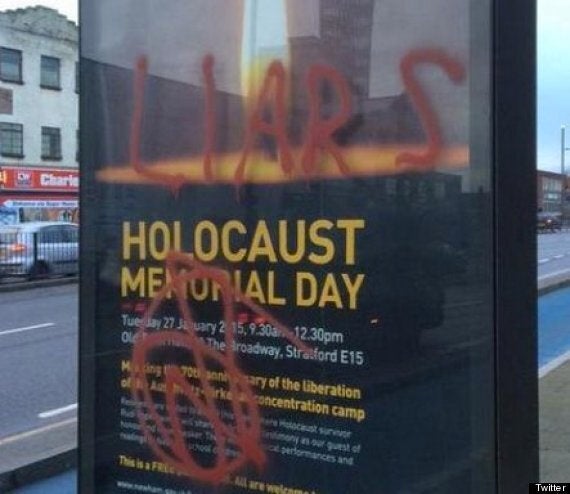 A Holocaust Memorial Day poster defaced
The charity has logged anti-Semitic incidents in the UK since 1984, and the previous highest annual total came in 2009 when 931 anti-Semitic incidents were recorded. Home Secretary Theresa May described the latest figures as "deeply concerning", adding: "Britain without its Jews would not be Britain."
Reactions to the conflict in Israel and Gaza which took place in July and August were the single biggest factor in the 2014 record high, the charity said. It recorded the highest-ever monthly total of 314 anti-Semitic incidents in July, and the third-highest ever monthly total of 228 incidents in August.
For comparison, there were 59 incidents recorded in July 2013 and 48 in August 2013. Of the 542 anti-Semitic incidents recorded by CST in July and August 2014, 258 (48%) made reference to events in Israel and Gaza. This pattern, whereby conflicts in the Middle East act as "trigger events" that cause temporary spikes in anti-Semitic incidents in the UK, was also the reason for the previous record annual total, in January 2009, and for the record high before that, which came in 2006.
A 38% increase in incidents in the first six months of 2014 compared to the same period in 2013 was recorded, and the charity said it is likely that 2014 would still have shown an increase in recorded anti-Semitic incidents even without the impact of reactions to the conflict in Israel and Gaza.
Last month, Mark Gardner, a spokesman at CST, said the number of calls they were receiving from Jewish people fearing a Paris-style terrorist attack in the UK had been ''unprecedented''. A terrorist attack in a Jewish supermarket in the French capital killed four people.
Scotland Yard assistant commissioner Mark Rowley, the national policing lead for counter-terrorism, said last month there was a ''heightened concern'' about the risk to the Jewish population in the UK since the attacks and a security review would be carried out.
The increase in incidents in 2014 was recorded throughout the UK. Incidents increased by 137% in Greater London and by 79% in Greater Manchester. Beyond these two cities, CST received reports of anti-Semitic incidents from 89 different locations around the UK.
The 1,168 recorded anti-Semitic incidents included 81 violent anti-Semitic assaults - an increase of 17% from the 69 anti-Semitic assaults recorded in 2013 and the highest number since 2011. There were 81 incidents of damage and desecration of Jewish property in 2014, 884 incidents of abusive behaviour, including verbal abuse, anti-Semitic graffiti, anti-Semitic abuse via social media and one-off cases of hate mail, 92 direct anti-Semitic threats, and 30 cases of mass-mailed anti-Semitic leaflets or emails. All of these were increases on the 2013 totals.
The most common single type of incident in 2014 involved verbal abuse randomly directed at visibly Jewish people in public. In 397 incidents, the victims were Jewish people attacked or abused while going about their daily business in public places.
CST recorded 233 anti-Semitic incidents that involved the use of social media to transmit anti-Semitic threats or abuse, compared to 88 such incidents in 2013. Incidents involving the use of social media are only recorded by CST if they have been reported by a member of the public who is a victim or a witness.
David Delew, CST chief executive, said: "The Jewish community should not be defined by anti-Semitism but last year's large increase in recorded incidents shows just how easily anti-Semitic attitudes can erupt into race hate abuse, threats and attacks.
"Thankfully most of the incidents were not violent but they were still shocking and upsetting for those who suffered them, and for the wider Jewish community. CST will keep working with our community, Police and politicians to find ways to reduce anti-Semitic hate crime, and to better prosecute and convict those who carry it out."
May said: "I am absolutely clear that everyone in this country, including members of Britain's Jewish community, should be able to live their lives free from racial and religious hatred and harassment. No one should live in fear because of their beliefs or who they are."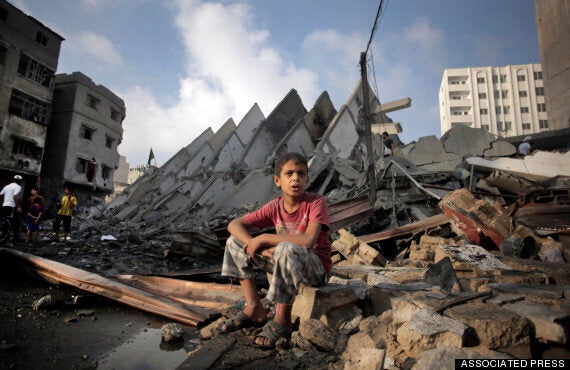 A Palestinian boy sits next to the destroyed Basha Tower following early morning Israeli airstrikes in Gaza City, Tuesday, Aug. 26, 2014
She added: "Under-reporting of hate crime is a real issue, and I welcome the work of CST in recording and publishing anti-Semitic incident reports. We are in regular contact with CST, and will continue to work in close partnership. There is still some way to go, but we are listening, and we are taking robust action against anti-Semitism wherever we find it."
Communities Secretary Eric Pickles said anti-Semitism and hate crimes of any kind are "unacceptable and completely incompatible with traditional British values", while shadow home secretary Yvette Cooper described the rise in incidents as "appalling".
Assistant chief constable Garry Shewan, national police lead for Jewish communities, said: "The recent events in Paris are a reminder to all of us here in the UK that if we tolerate people being targeted because of their race, religion or even how they look the consequences are catastrophic."
He added: "This increase in anti-Semitic incidents recorded by CST correlates to increases in anti-Semitic crimes reported to police over recent weeks. Anti-Semitic hate crimes weaken our communities by causing division where we need unity and by spreading unease and fear.
"It is crucial that anyone experiencing anti-Semitic abuse, threats or criminality must report them either to the police or through CST. At this difficult time the police in the UK are working hard to bring all communities together to keep us all safe, to achieve that we must stamp out and take action to stop hate crime to bring an end to anti-Semitism."
There were 358 anti-Semitic crimes in London in 2014, according to Metropolitan Police crime figures. This is up from 162 in 2013 - a 121% increase. There were 611 Islamophobic crimes, up 11.3% from 549 in 2013, the force said.
There were 11,430 racist and religious hate crimes in the capital in 2014, up 22% from 9,370 in 2013. The number of anti-semitic hate crimes and hate incidents in Greater Manchester in 2014 was 269 - up from 131 in 2013 and 127 in 2012, Greater Manchester Police said.
Shewan said: "We know from our figures that international events - such as the escalation of hostilities in Gaza - have had a significant impact within our communities and has motivated a large number of these hate crimes. For example, in the summer of 2014, Greater Manchester Police dealt with weeks of public protests in Manchester city centre over what is clearly a very emotive issue, and that is reflected in the sharp increase in the number of hate incidents and crimes."
He added: "Here, in Greater Manchester, we have reviewed our existing security measures, increased patrols and are in constant dialogue with Jewish community leaders about their concerns to make sure we're providing the right response locally. We will continue to monitor and review the situation and our neighbourhood officers are constantly working right in the heart of affected communities to resolve problems and keep people safe."
A woman who witnessed "upsetting" anti-semitism on public transport has spoken of her shock at the CST's record figures. Rosa Doherty, 28, a reporter for the Jewish Chronicle, was on a London bus - route 102 - last September, when a man started shouting anti-semitic abuse, such as: "Get the Jews off the bus." She said the "busy" bus was in Golders Green, a popular Jewish area of north London, and lots of the passengers were Jewish, including schoolchildren.
Doherty said she had not witnessed an incident like it before. She said: "It's very disappointing and I think it is scary for the community as a whole. It is very shocking to think that it's the highest record that they've had, ever, I think. In 2014... that is shocking."
Following that particular bus incident, a man was sentenced to 16 weeks imprisonment after pleading guilty to racially/religiously aggravated harassment, alarm or distress.
The Metropolitan Police Service (MPS) said in a statement it was "committed to tackling hate crime in all its forms, and has long since recognised the impact of hate crime on communities and the hidden nature of this crime, which remains largely under-reported".
The statement said that, following recent events, "the MPS knows that its Jewish communities are feeling anxious at this time. In addition to existing security measures, the MPS are providing more patrols in key areas, remaining in regular dialogue with local synagogues and Jewish community leaders and closely monitoring the situation".
Commander Mak Chishty, hate crime lead for the MPS, said: "We will not tolerate hate crime and will take positive action to investigate all allegations, support victims and arrest offenders. In light of recent events, victims of hate crime must be assured that they will be taken seriously by the police. No one should suffer in silence, so please report hate crime to us as soon as possible so we can act."
Below are incidents of anti-Semitism sparked by the conflict in Gaza and Israel: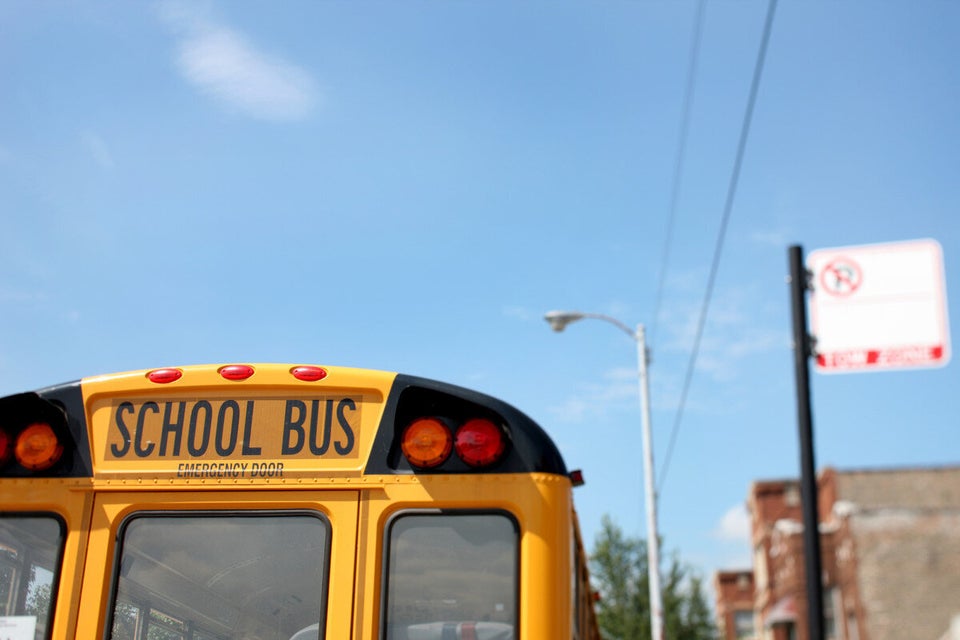 Anti-Semitism Sparked By The Gaza Conflict
Related