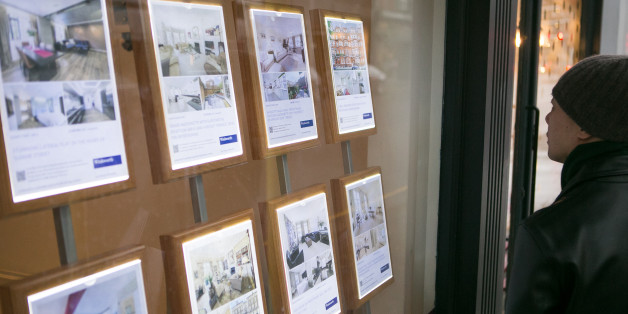 Daniel Leal-Olivas/PA Wire
Estate agents may become a thing of the past thanks to a new property firm, which offers consumers the ability to buy, sell or rent property without having to pay commission or any fixed fee.
John Candia, iProperty's chief executive, told the Huffington Post UK: "The iProperty Company will do to estate agency what Google did to Yellow pages. By letting people list online for free we are allowing people who want to do it for themselves the opportunity to cut out the estate agents and their fees.
"Following in the footsteps of airbnb and Uber, the iProperty Company is providing more options to the consumer than the established order is prepared to give."
The firm, which has over UK homes listed than any online property site, is attempting a £2.5 million fundraising drive, aiming to £500,000 via the crowdfunding site Seedrs.com and £2 million via traditional venture capital. The company has a valuation of £8 million.
Meanwhile, research has found that around one in four estate agents across the UK have quietly pulled their listings off some of the UK's major property portals like Zoopla, Rightmove and Primelocation to instead put them on a new website called OnTheMarket that they themselves own a share in.
Lawrence Hall of Zoopla said: "Marketing a property as widely as possible is an essential part of getting the best price. Most property searches are now conducted online, so being on all the UK's main property portals is something that sellers today simply take for granted. That all changed last week and any seller using an agent who restricts marketing is going to get less interest in their property as a result.
"Most agents (three in four) don't do this but sellers now need to beware of those who do limit marketing exposure. The single most important question a seller should now ask a prospective agent is where they will be marketing their property to ensure they are on all the big portals like Zoopla, Rightmove and PrimeLocation."