Questions have been raised about the timing of a decision by Harper Lee, the famously private author of To Kill A Mocking Bird, to release her second novel 50 years after the iconic original.
The 88-year-old Lee has stayed out of the media spotlight for decades, but Go Set A Watchman, a sequel she wrote in the 1950s to her Pulitzer Prize-winning novel, will be published in July.
Concerns have been raised that the "rediscovered" novel's release comes months after the death of Harper's sister Alice, who had acted as her lawyer and advocate for years.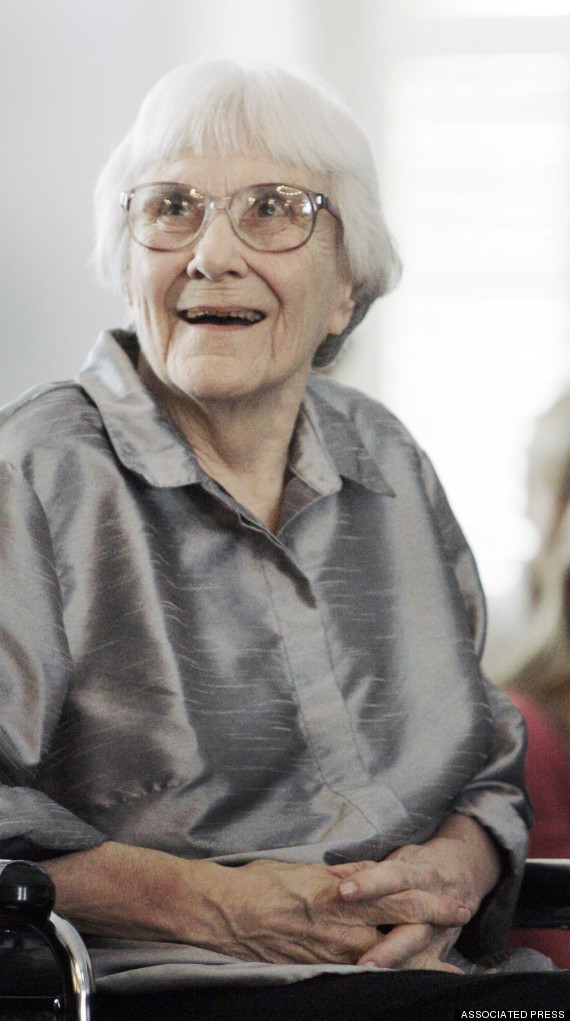 Publication of the 88-year-old's second novel came as a surprise
According to reports, Alice protected Lee's estate from the outside world, and shielded her sister who is now reportedly vulnerable and in poor health.
Some observers are suspicious that the 304-page sequel was suddenly "rediscovered" last autumn. Two million copies will be printed in the first run, AP reported.
Lee suffered a stroke in 2007 which left her wheelchair-bound, almost entirely deaf and blind, and forgetful, Vulture reports. She lives in "assisted living" housing.
READ MORE:

'To Kill A Mockingbird' Sequel To Be Published 50 Years After Original
Some speculate that now Alice is gone, Lee may be exposed to those who "may not have her best interests at heart", Jezabel author Madeleine Davies writes.
New York-based literary agent Connor Goldsmith tweeted that the timing feels "potentially exploitative".
Barring some kind of statement form Lee herself delivered live via satellite without a gun pressed to her head off-camera, I'm suspicious.

— Connor Goldsmith (@dreamoforgonon) February 3, 2015
Her sister has been her careful advocate for decades and is only three months dead in the ground. Lee herself is by many accounts senile.

— Connor Goldsmith (@dreamoforgonon) February 3, 2015
Just feels very potentially exploitative, especially given how TKAM itself was exploited and how badly Lee was cheated.

— Connor Goldsmith (@dreamoforgonon) February 3, 2015
Harper's new lawyer, Tonja Carter, has managed her affairs since Alice retired in 2012, aged 100.
It was Carter who found the manuscript of the second novel, Harper has said, and she who negotiated the publishing deal to publish the book with HarperCollins.
Lee said in a statement yesterday: "I hadn't realised it had survived, so was surprised and delighted when my dear friend and lawyer Tonja Carter discovered it."
After the hugely successful To Kill A Mockingbird came out in 1960, huge pressure was placed on Lee to release a sequel. The original still sells around million copies a year.
It's the story of civil rights, justice and racism in small-town America, of a girl, Scout, and her lawyer father Atticus who defends a black man wrongly-accused of rape.
Over the years, Lee gave various excuses given for why her second book never appeared, The Atlantic reports:
To a cousin: "When you're at the top, there's only one way to go." To a bookseller: "I said what I had to say." To a friend: "I wouldn't go through the pressure and publicity I went through with To Kill A Mockingbird for any amount of money."
The manuscript of Go Set A Watchman was found in a bank safe-deposit box in Alabama that was being cleared out after Alice died, NBC claims.
The senior vice president of Lee's publisher HarperCollins said the publisher read it straight away and "devoured" it.
In her ill health, some have questioned Lee's capacity to understand action that is being taken in her name. "Lee has a history of signing whatever's put in front of her, apparently sometimes with Carter's advice," Gawker reported last July.
Carter reportedly threatened to sue Lee's former next-door neighbor Marja Mills who wrote a memoir about her - but Lee's sister Alice claimed the lawyer exaggerated Lee's objections to the book, Vulture reports.
Lee is famously private and hasn't given an interview since 1964. She has an uneasy relationship with her fame, including a period when she lost the copyright to her own novel to her literary agent, who she then cut ties with.
Andrew Nurnberg, who ran the deal at HarperCollins, told The Huffington Post UK: "There will inevitably be speculation regarding Harper Lee as she has lived a very private life. She was genuinely surprised at the discovery of the manuscript but delighted by the suggestion to publish what she considers to be the 'parent' to Mockingbird.
"I met with her last autumn and again over two days in January; she was in great spirits and increasingly excited at the prospect of this novel finally seeing the light of day."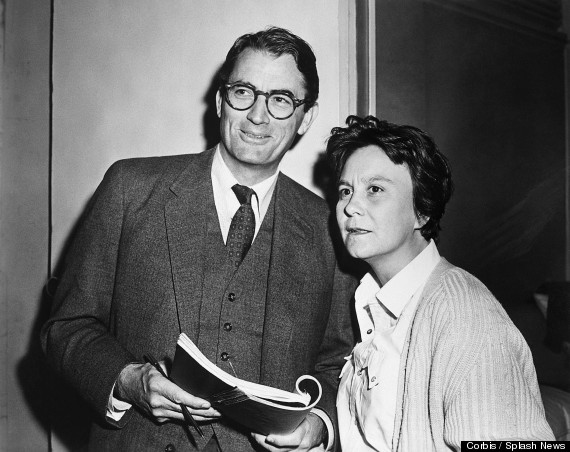 Gregory Peck and Harper Lee on the set of the 'To Kill A Mockingbird' film in 1962
Neither Alice or Harper Lee had children, and their later years have been a confusion of tensions between lawyers, agents and family members, in which it hasn't been clear what Harper herself thinks. She reportedly told US talkshow host Oprah, in private, that she would never appear on her TV programme, likening herself to Boo, the mysterious reclusive character in To Kill A Mocking Bird who hides from the world and is misunderstood.
One commenter on the Jezabel article, who claims a friend of the Lee family, says that Lee's great-nephew told her: "Her specific request had been for her second novel to only be published after she died.
"Her reasons were a) she never wanted to hear the comparisons to TKM and b) she never wanted to deal with press or renewed public scrutiny again. This news had me so confused because I thought she must have died and I sent.. my condolences. Turned out they were still due, although not for the reason I thought. I am so sorry this has happened."