Now Lego has announced the design will be produced, although it's not clear what the final set will be.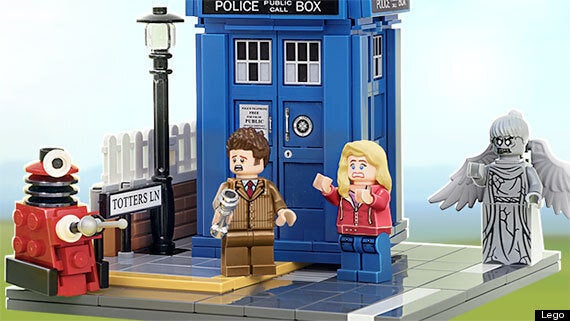 Marcus Arthur, MD of BBC Worldwide UK said, "Both Doctor Who and LEGO enjoy a particularly close relationship with their fans and I can't wait to see what LEGO produce."
Emma Owen, UK spokesperson for LEGO Ideas added in a press statement: "We're extremely excited to announce that a Doctor Who and a WALL-E set will be released as our next LEGO Ideas fan based sets, congratulations to the designers Andrew Clark and Angus MacLane!
"After receiving over 10,000 votes from the online community and having gone through rigorous toy testing from our expert panel, these awesome sets are on track to be on shelves later this year. The final set designs, pricing and availability are being worked out as we speak, so watch this space for the final details!"
Lego also announced that it will make a commercial WALL-E model, also submitted through the ideas site.
But there was bad news for the other ideas under review - no official version of the X-Men Mansion, Assault on Wayne Manor, Hubble Telescope or Ghostbusters HQ will be produced.
Fortunately a third range of Lego ideas are currently under review - including a Natural History Museum complete with Dippy The Dinosaur: