With Sport England's This Girl Can campaign winning the hearts of women (and men) around the country, 2015 looks set to be the year women are finally seen as worthy participants in the sporting world, regardless of their age or size.
And if there's one woman who embodies that campaign, it's Rosie Stancer.
Stancer is 54 years old, she's 5ft 3inches tall, a mother and a wife.
She's also a kickass Polar explorer.
In March 2016 she will begin her endeavor to become the first woman in history to walk the full distance from land to the North Pole.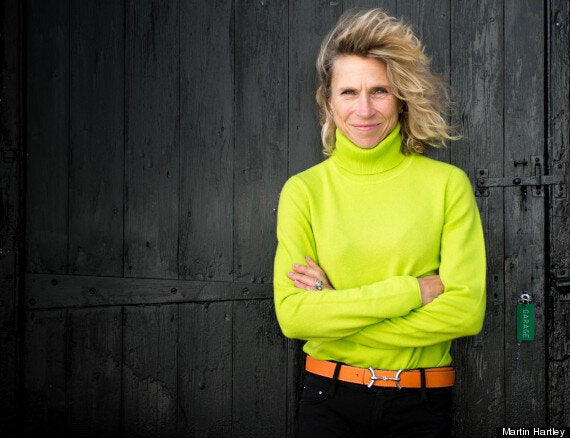 The adventurer will walk, ski, climb and swim across 415 nautical miles of arctic ice.
"Physically, it's a very very gruelling route," Stancer tells HuffPost UK Lifestyle. "I think that might be why a woman is yet to complete it.
"But any polar expedition challenges both the mind and the body. Women are very resilient mentally and I think that what we might lack in the physical strength men have we certainly make up in resourcefulness, flexibility and intuition."
Stancer is no newcomer when it comes to extreme challenges. She's always been sporty, so when she heard an advert on the radio for an all-women's relay expedition to the North Pole with the SAS in 1996, she jumped at the opportunity.
"I had a good feeling about the expedition. I'm not normally a confident creature but I'd never felt so confident about anything in my life.
"When I heard about the trek it lit a fire within me and really ignited a passion. I knew almost instantly that it was going to lead on to bigger things."
And lead on to bigger things it certainly did. Stancer completed a trek with four other women to the South Pole in 2000 then went on to ski solo without resupply to the South Pole in 2004.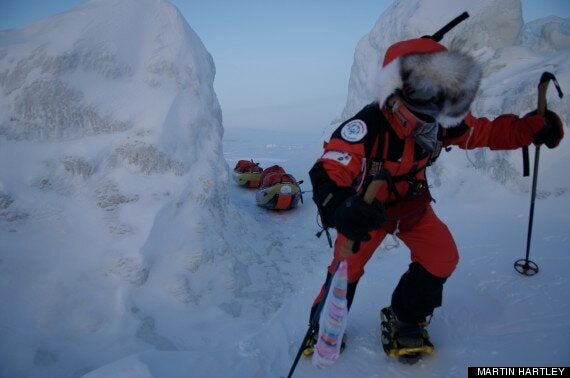 In 2007 she got significantly further than any previous attempts by women to reach the North Pole solo. She trekked alone for 84 days over the surface of the frozen Arctic Ocean, but had to be airlifted from the ice just 89 nautical miles short of the North Pole.
This time she's determined to go the whole way.
She has been vigorously training for the expedition with the help of her ex-military head coach, Lee Watts.
Watts gives her different exercises every day - one day Stancer might be pulling his Mitsubishi Jeep up and down an industrial estate, the next she'll be at a rugby pitch doing circuits with tractor or Land Rover tires - "some girls collect handbags, I collect tyres."
She also does tabbing (running with a heavy rucksack for miles) and lifts weights in the gym. Her idea of a relaxing Sunday is going for a cross-country run.
Stancer predicts the ocean drift will cause the biggest physical challenge on the expedition, but she also knows any polar trek is psychologically difficult.
"The psychological challenge intrigues me. Trekking solo intensifies the whole experience," she says.
"It forces you into into being resourceful - if you have a problem, it's only you who can solve it."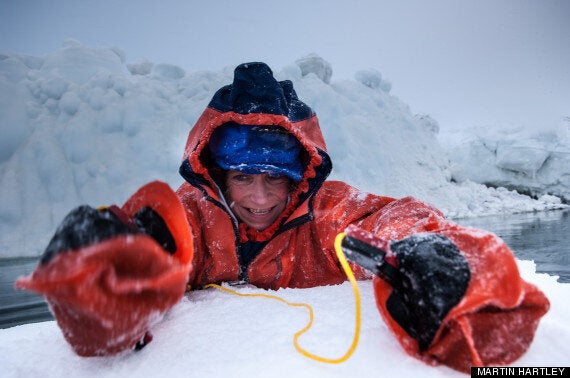 Stancer says she always comes back from an expedition feeling that she's learned something new about herself or the world around her and she likes to share that knowledge with others.
"I'm not trying to inspire other people to become polar explorers, but it's about forcing people to look outside the box they think they're in.
"I'm not exactly the preconceived image of a polar explorer - I'm not tall and I don't have a beard, I'm a woman and I'm 5ft 3.
"I think it says an awful lot about empowering women. You don't have to lose your femininity to do something powerful that requires physical strength."
The dedicated mum says she would never embark on an expedition without the approval of her 13-year-old son. As it goes, he quite enjoys hearing about his mum's adventures and even helps her with planning.
She's an ambassador for the charity, which offers community sport year-round at all levels for people with intellectual disabilities.
"In trekking to the North Pole, I'm striving to do something that's considered to be beyond the boundaries of capability by some people, because I'm small, and 54-years-old and a woman.
"The people I've met with learning disabilities through Special Olympics also have many odds set against them - yet at the same time they work hard and strive for the highest levels of achievement in the sporting arena.
"When the going gets tough on an expedition I'll find myself thinking about them and looking at their courage for inspiration and support."
Stancer hopes to raise money and awareness for the charity by completing her North Pole challenge.
The Special Olympics Polar Plunge is scheduled for Saturday 7 February at Queen Elizabeth's Olympic Park. Those daring enough to brave the icy waters can sign up at the event. For more information visit specialolympicsgb.org.uk/polar-plunge.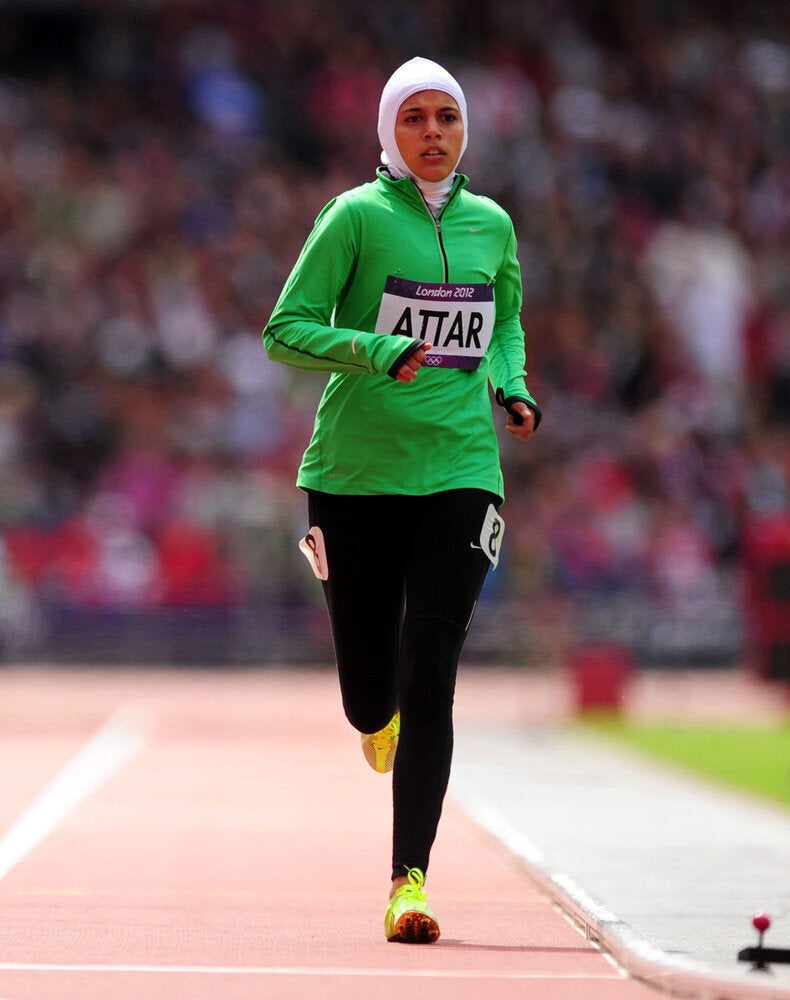 8 Inspirational Women In Sport