An 18-year-old from São Paulo, Brazil has posted incredible drawings on Tumblr of Disney princesses reimagined as black and hispanic women.
Julia, otherwise known as juliajm15, uses Paint and Photoshop to draw Disney characters with different ethnicities. She has so far drawn Elsa and Anna from Frozen, as well as Tarzan's Jane and Merida from Brave.
Her drawings offer an insight into what Disney's most popular princesses would look like if they weren't caucasian. And it's a refreshing change...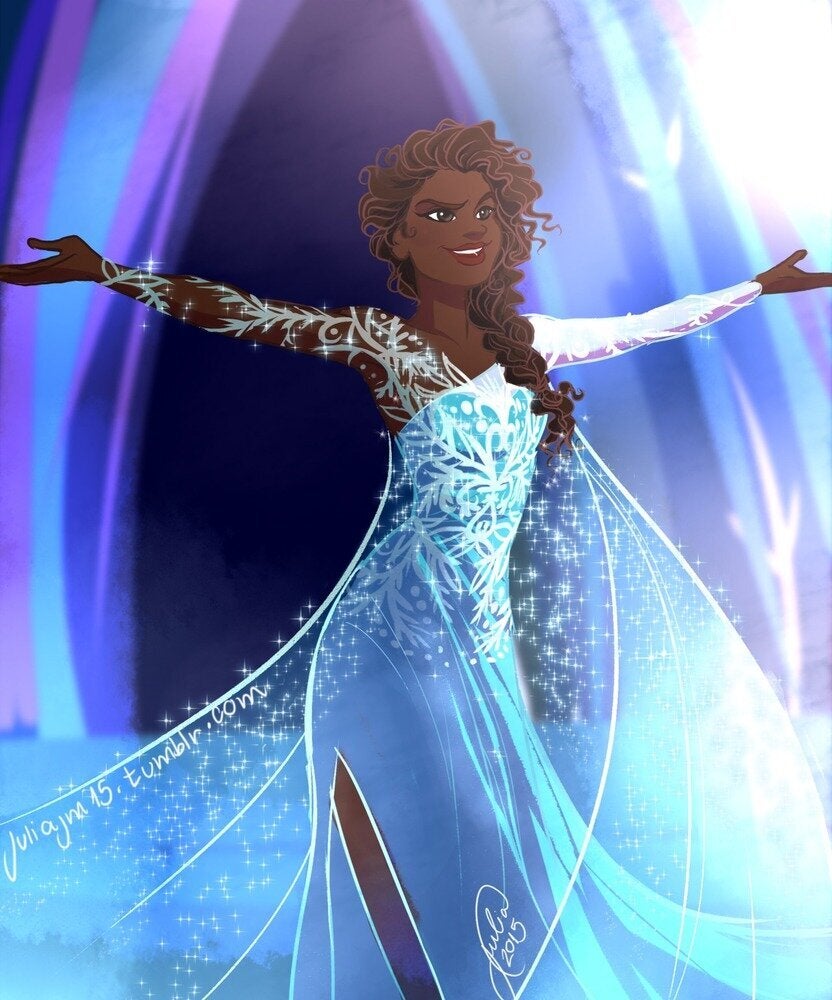 Disney Princesses Reimagined