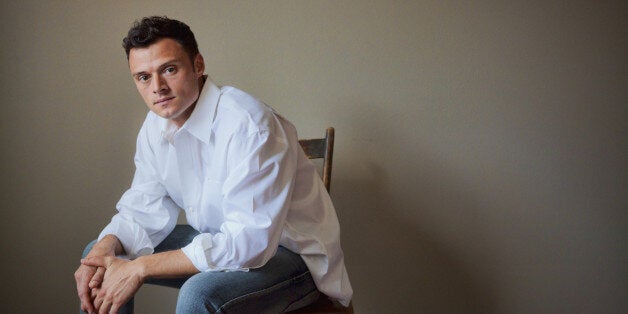 One in four people suffer from mental health problems each year in the UK, but many feel unable to talk about it for fear it may negatively affect their relationships or job prospects.
With everyone from Stephen Fry to popular YouTube star Zoella talking openly about mental health issues, the tide is certainly changing but mental health stigma is still rife.
That's why, on 5 February, the #TimeToTalk campaign is encouraging people to take five minutes out of their day to talk about mental health issues.
Whether they suffer from anxiety, depression or bipolar disorder, people are taking to social media to share their stories to help normalise mental health issues and eradicate stigma.
Almost two-thirds (64%) of people with experience of mental health issues said that stigma is as bad or even worse than the mental health condition itself.
The study, conducted by Time To Change, the charity behind Time To Talk day, asked 6,000 people and is the largest the organisation has conducted to date.
The study also revealed that friends and family were the most supportive, with employers, colleagues and health professionals falling short.
Writing for HuffPost UK, award-winning mental health campaigner and long-term depression sufferer May Gabriel says that a lack of discussion of mental health issues left her suicidal.
It is only through discussing mental health issues more openly that sufferers and those around them will be able to detect and address issues.
Dan Harris, an app designer for Comic Relief and HuffPost UK blogger, says it took a while for him to be able to identify his own depression and anxiety that developed at university.
So, to get started, it's time to dispel some myths around mental health. Find out more about the issues below on the Time To Change website.
Myth: Mental health problems are very rare.
Fact: 1 in 4 people will experience a mental health problem in any given year.
Myth: People with mental illness aren't able to work.
Fact: We probably all work with someone experiencing a mental health problem.
Myth: Young people just go through ups and downs as part of puberty, it's nothing.
Fact: 1 in 10 young people will experience a mental health problem.
Myth:People with mental health illnesses are usually violent and unpredictable.
Fact: People with a mental illness are more likely to be a victim of violence.
Myth: People with mental health problems don't experience discrimination.
Fact:9 out of 10 people with mental health problems experience stigma and discrimination.
Myth: It's easy for young people to talk to friends about their feelings.
Fact: Nearly three in four young people fear the reactions of friends when they talk about their mental health problems.