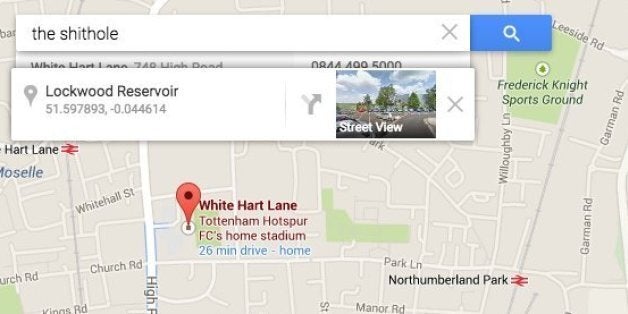 Sorry, Tottenham Hotspur fans.
Step one: go to Google Maps.
Step two: type in "the shithole".
Step three: look where it takes you.
UPDATE: The above issue - that different locations are popping up for the term - appears to be increasing over time, possibly as the issue is fixed on Google's servers. We'll keep this story updated...
UPDATE 2: Google said, in a droll statement: "We've shown this edit the red card, and it will be sent off from Maps very shortly."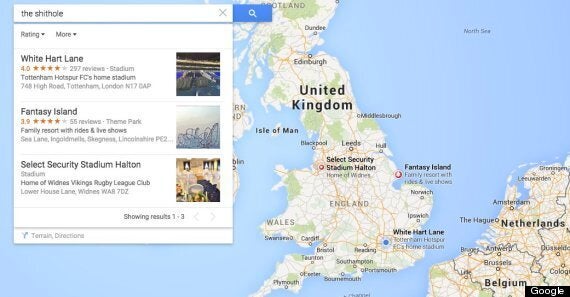 Meanwhile, the problem appears to be affecting other terms too. For instance, if you Google Maps search the equally crude term "my arse"...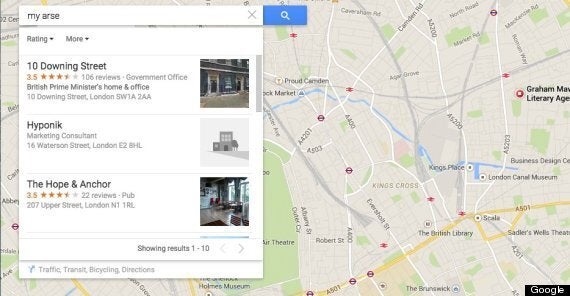 Related