Ozwald Boateng made history when he became the first black tailor on Savile Row.
Since then, the former creative director of Givenchy has gone on to design suits worn by everyone from Graham Norton and Will Smith to Richard Branson and the world's royalty.
When he's not at the studio, you can find him doing sun salutations in 40-degree heat - 47-year-old Boateng is also a massive fan of Bikram yoga.
Clearly he's got this work-life balance thing sussed.
We spoke to him about the perils of a bad suit (and how to buy a good one)...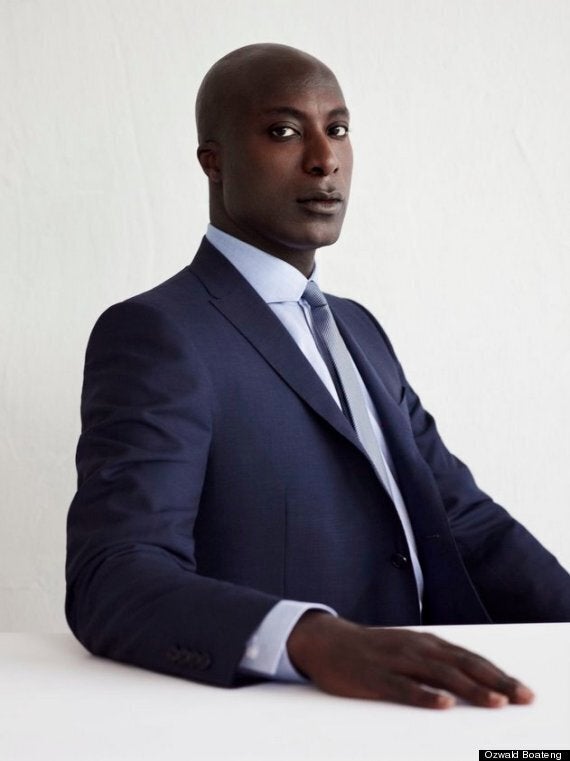 How do you decide what to wear in the morning?
I don't really think about it that much actually. I have quite a few suits, I look at my wardrobe and decide which one I'm going to wear.
There is not a particular process, mainly because I know my wardrobe really well. Take today for example, I chose a three piece suit mainly because it's cold - and a flannel one at that.
What qualities must a good suit have?
A good suit must be well cut, it should enhance the form of the wearer or at least help and benefit the wearer.
As well as been well cut, you should be using a fabrication such as traditional English cloth. I am a big fan of that because it has a certain body to it and that helps enhance the shape.
I like experimenting with these traditional cloths in modern ways, that's a particular approach that I have.
When you're wearing a traditional suit, to have something new and unique is a way of modernising it.
What do you like to slouch around at home wearing?
Because I go to yoga a lot I have a few tracksuits, but they're cool tracksuits.
Sometimes when I'm at home, I just take my jacket off and keep my tailoring on. If I feel like I really want to kick back I'll put my tracksuit on.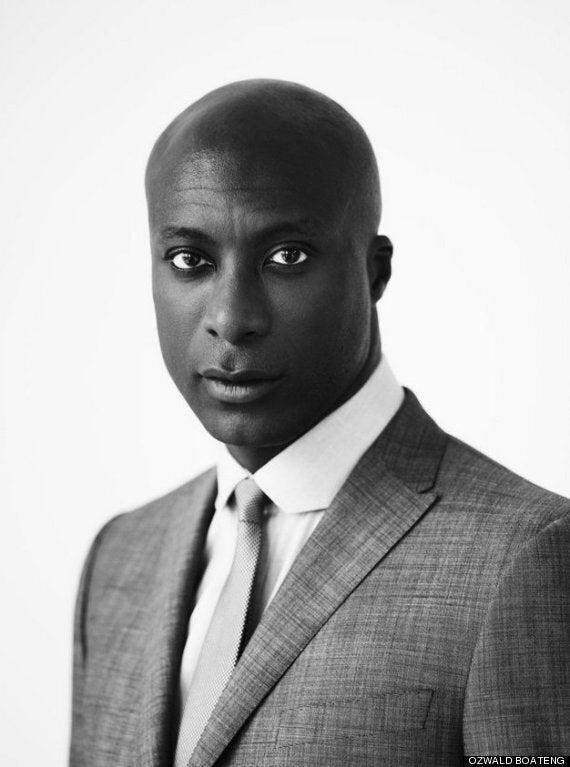 What top mistakes do men make when buying a suit?
An ill-fitting suit is a disaster. If a suit doesn't fit a man well, is unstructured and has no consideration to the wearer, it can be the most unflattering thing a man can wear.
If you don't have a good form, an ill-fitting suit definitely won't enhance it.
What is the full process of you making a suit from start to finish?
It is a long process but to cut it short, the key thing is measurements. Cut the pattern, find the the fabric, construct at first fitting then fit to the customer. Then there may be minor adjustments when the customers comes to collect the suit.
Tell us a bit about your average day...
An average day for me is quite variable, it depends if I'm travelling or not. When I'm at home I get up at 6am and go to yoga from 6.30 - 8.00am, then I go to my study at home for a few hours to catch up on emails and calls.
After that I go to the studio in Saville Row for 10.30-11am and have a catch up meeting with my managers. I stay there until 5 - 5.30.
I get home for 18.30 and do homework with my children if they're over. If not, I usually go on business dinners until 10pm and am usually in bed by 1am.
How do you like to relax?
Yoga, I do Bikram yoga three to four times a week. That's defiantly the way I relax.
Ozwald is currently helping to raise money for children's cancer charity Clic Sargent, You can view his fundraising page for City Index's Celebrity Trader Campaignhere.