His mother Djasinga rejected the three-week-old primate at birth after several attempts to bring the pair together.
Zoo Director Dr. Andreas Knieriem said "Whether the animal at the Zoo Berlin remains or switches to another facility, the competent team fro Berlin Zoo decide together with the Coordinator of the European Endangered Species Programme for orangutans in the coming weeks.
We work in close cooperation with other zoological institutions and inform us about the different ways of rearing. The best interests of the animal are in the foreground."
The cute little orangutan is certainly in the best hands for now and seems to be enjoying his time with his new 'mum'.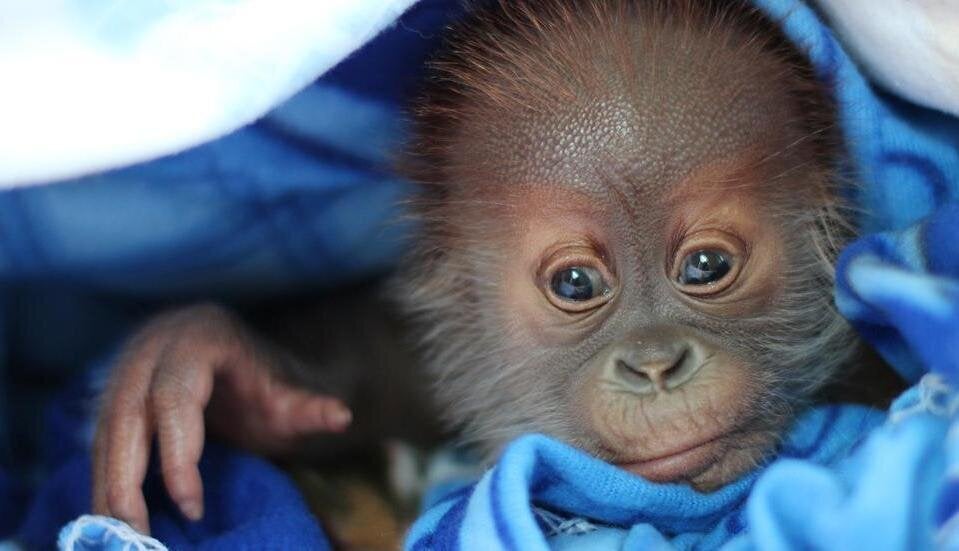 Rieke the orphaned Orangutan